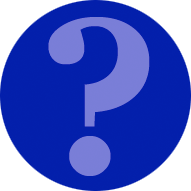 Fight disinformation:
Sign up
for the free
Mother Jones Daily
newsletter and follow the news that matters.
Back in 2001, Secretary of Education Rod Paige told reporters that President Bush was taking "the first step towards becoming the education president" by introducing a sweeping education reform initiative. That initiative would eventually become the No Child Left Behind Act, the measure Bush repeatedly cites to shore up his record on education schools.
But the relationship between teachers and the White House has never been worse. Paige even called the National Education Assocation a "terrorist organization" in February because of the union's harsh criticisms of No Child Left Behind. And this summer, NEA President Reg Weaver urged teachers and others attending the union's annual gathering to work against Bush, arguing that the president's initiative "forces us to spend money we don't have, on programs we don't need, to get results that don't matter."
One thing that Weaver didn't bother to mention — because everybody in the room knew it too well — is that the money being spent on No Child Left Behind is being cut from other school programs, including teacher pay.
Elementary school teachers — the largest group among all public education employees — have been hit hardest. While payrolls nationwide have effectively remained static, growing at about 1 percent between 2000 and 2003, real wages have dropped, also by about 1 percent. There are some bright spots, like Michigan, where schools have added nearly 14,000 elementary teacher jobs since 2000, and real income has climbed by more than 6 percent. But elsewhere, the wage loss has been dramatic. In Florida and Illinois, for instance, inflation-adjusted incomes have fallen by 5 and 3.5 percent, respectively.
Secondary school teachers and teacher assistants have fared a little better. Nationwide, schools have added jobs, as both categories have grown at about 7.5 percent since 2000. But wage growth for teacher assistants — already the lowest-paid classroom employees, has been anemic. And in some states, like Florida and Michigan, it has actually slipped behind the cost of living.