Fight disinformation:
Sign up
for the free
Mother Jones Daily
newsletter and follow the news that matters.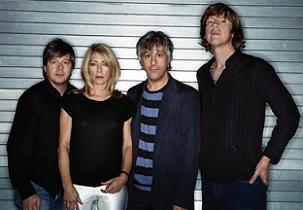 We've been covering reunions a bit here on the Riff lately: actual reunions, ones that will never happen, and ones we're hoping for. Sonic Youth, to their great credit, have stayed a band (and a creative, relevant band at that) for almost 30 years, but even they realize that a breakup might have made things more exciting—and more lucrative. In an interview with Spin Magazine, Sonic Youth's Thurston Moore said their greatest career "faux pas" was not breaking up:
The Pixies reunion was a real success, and Dinosaur Jr. seems like a big success, and both those bands play as good as they ever did. Mission of Burma blew my mind when they came back. But a band like us never did break up. Which was to our own [detriment]. What would have happened if we did break up after Daydream Nation — or even after Dirty — and had gotten back together two years ago? You wouldn't be interviewing me here. You'd be interviewing me at the Chateau Marmont as I'm waiting for my limousine. We probably would have made so much money. That was our biggest career faux pas: not breaking up.
Well, I'm not sure der Yoof would have made Police money, but still, he's probably right—absence makes the heart (and wallet) grow fonder. But with the band continuing to make some of the best music of their career, one hopes they're not seriously considering it. I'll give you $20 to stay together!