Fight disinformation:
Sign up
for the free
Mother Jones Daily
newsletter and follow the news that matters.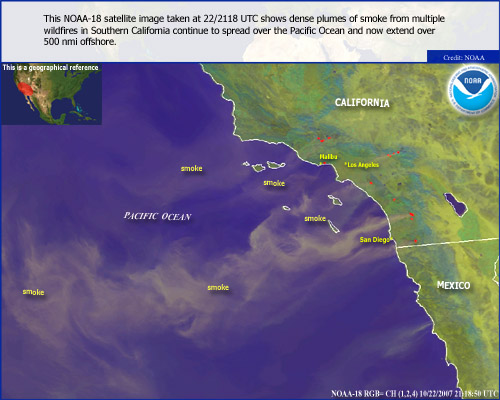 If not, they're a not-so-sneak preview. In fact, the catastrophic SoCal fires are consistent with what climate change models have been predicting for years. They may be a prelude to many more such events in the future, as vegetation grows heavier than usual and then ignites during prolonged droughts, says Ronald Neilson, a bioclimatologist at Oregon State University and with the USDA Forest Service, and a contributor to publications of the Intergovernmental Panel on Climate Change, co-recipient of the 2007 Nobel Peace Prize:
"This is exactly what we've been projecting to happen, both in short-term fire forecasts for this year and the longer term patterns that can be linked to global climate change. You can't look at one event such as this and say with certainty that it was caused by a changing climate. But things just like this are consistent with what the latest modeling shows, and may be another piece of evidence that climate change is a reality, one with serious effects. In the future, catastrophic fires such as those going on now in California may simply be a normal part of the landscape."
Fire forecast models developed by Neilson's research group at OSU and the Forest Service rely on several global climate models. When combined, they accurately predicted both the Southern California fires that are happening and the drought hitting Georgia and Florida, causing crippling water shortages. In studies released five years ago, Neilson and other OSU researchers predicted that the American West could become both warmer and wetter in the coming century, conditions that would lead to repeated, catastrophic fires larger than any in recent history.
Got a fire tent?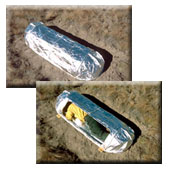 Oh, and northern California might not get off so easy. IDEA forecasts of particulate suggest the smoke could blow ashore in San Francisco in the next 48 hours.
Julia Whitty is Mother Jones' environmental correspondent. You can read from her new book, The Fragile Edge, and other writings, here.