Fight disinformation:
Sign up
for the free
Mother Jones Daily
newsletter and follow the news that matters.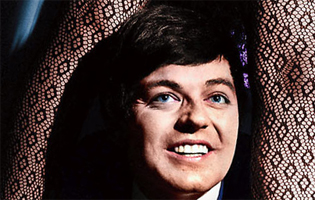 I know some of my recent posts have been a bit anglophilic, but anyone interested in the history of radio (or the swingin' 60s) will enjoy this. BBC Radio One is celebrating its 40-year anniversary, and while I've already mentioned my annoyance at their lily-white "legends" schedule, the shows themselves have been fascinating: Fatboy Slim's reminiscences included the story about getting sued by his heroes in The Clash when he pilfered the "Guns of Brixton" bassline for his first #1 hit, "Dub Be Good To Me" (under the name Beats International). Remember that one?
Good times. Anyway, today's Daily Mail features a personal history from Radio One's first morning show host, Tony Blackburn, detailing his experiences as a DJ whose celebrity eclipsed many of the stars whose records he was playing:
The opportunities to let this go to your head were manifold. There was an endless stream of record pluggers eager to wine and dine you, invitations galore, flattery from all sides – and a generous supply of women ready to throw themselves at you. Even at the height of my fame, though, I was well aware that my Mr Nice image – complete with catchy jingles and corny jokes – wasn't going down well with everyone. At the Radio One Roadshows, there would be a bit of ribbing from the more drunken elements of the crowd – and it was never very pleasant to hear the occasional chorus of "Tony Blackburn is a w*****" from a few blokes at the back.
I guess he means "wanker" there. Or, um, "wookie"? Anyway, Blackburn's commercial style was anathema to John Peel, Radio One's champion of the underground, and the two were enemies from the start:
Our strained relationship was a perfect metaphor for what was happening in the pop world. John was on the side of the long-haired, the drop-outs, the students – all those who regarded the three-minute pop single as a blot on the face of culture. I was the happy-go-lucky dispenser of the kind of song that an audience only had to hear once before rushing out to buy it. Fortunately, I've never given two hoots about street cred. If I'm being perfectly honest, I'd say that seeing Bobby Vee perform was far more enjoyable than watching The Beatles in their prime.
Bobby who? While Blackburn still seems to carry some resentment for not being as canonized as the late John Peel (and I have to admit I'd probably take Peely's side in the argument), on the whole he looks back at his wild times with a bemused "how did this happen to me" attitude. It's kind of like reading about a flesh-and-blood Austin Powers.