Facts matter:
Sign up
for the free
Mother Jones Daily
newsletter.
Support
our nonprofit reporting.
Subscribe
to our print magazine.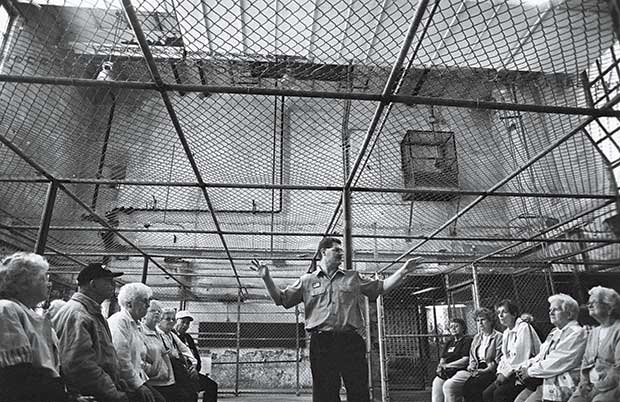 Don't have a Civil War battlefield, aquarium, or giant ball of string? How about the local lockup? Across the nation, communities have turned some 40 old jails and prisons into tourism sites. At the West Virginia Penitentiary in Moundsville, shuttered in 1995 after the state Supreme Court ruled that its 5×7 cells constituted cruel and unusual punishment, visitors are told how overhead fencing protected guards from debris thrown by inmates. Among the most popular events are "Dungeon of Horrors" Halloween tours; you can also stay at the prison overnight.