Facts matter:
Sign up
for the free
Mother Jones Daily
newsletter.
Support
our nonprofit reporting.
Subscribe
to our print magazine.
From the pros over at Swing State Project. Click the map to head over to their site, where they have key Senate and House races broken down by poll closing time.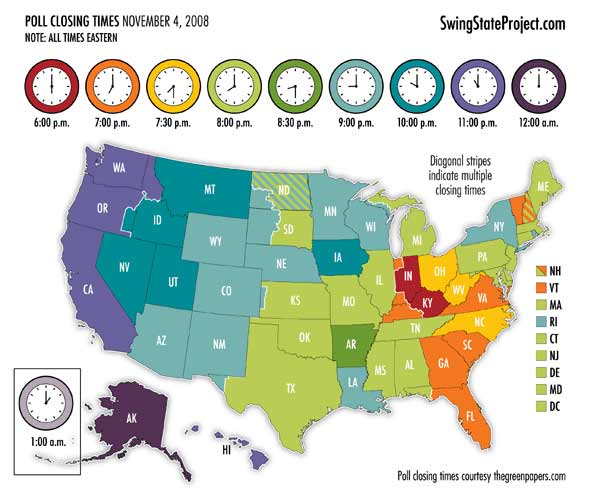 Also, for a photo diary of voting lines across the country, check out Open Left.