Facts matter:
Sign up
for the free
Mother Jones Daily
newsletter.
Support
our nonprofit reporting.
Subscribe
to our print magazine.
Iraq and Afghanistan aren't in the news as much as they once were, but it's important to remember that our troops are still there.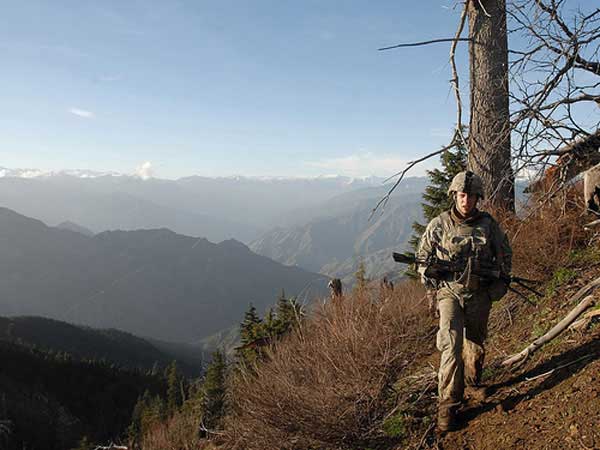 Spc. Andrew Harvey, a 1st Infantry Soldier, patrols along steep cliffs of the Korengal Valley's surrounding mountains during Operation Viper Shake, Afghanistan, April 21, 2009. Photo courtesy army.mil.