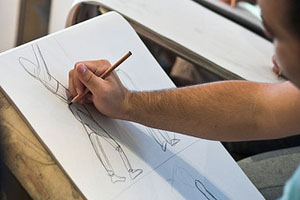 Fight disinformation:
Sign up
for the free
Mother Jones Daily
newsletter and follow the news that matters.
It happens every time: When the going gets tough, arts programs get going.
This time, a budget squeeze in California has prompted severe cuts in the statewide college system, including a bloodbath of arts and humanities programs that has largely escaped media attention. In the past year, UC Davis cut nearly 50 courses in humanities, arts, and cultural studies; UC Irvine put its Latin American program on hold; UC Santa Cruz 86ed its music minor; Cal State Humboldt closed its Natural History Museum; and Cal State Dominguez exorcised its newspaper, and is pondering cutting music, art, and Chicano study courses.
There have been a few cuts outside these fields, but not many. And the problem is largely ideological. Yesterday, the managing editor of the local Manteca Bulletin penned a piece in which he sniffed of closing the deficit:
They could do it in part by whittling down majors such as Dutch Studies, Celtic Studies, Art History, Dance & Performance, Sculpture, Theater, Music-Bassoon, Playwriting, and Visual Arts to name just a few… why should some struggling farm worker in Mendota have to pay sales tax on clothes to keep his kids warm where part of it will go to underwrite 26 percent of the tab of someone majoring in Art History?
Why? Because art history majors go on to be curators, appraisers, and gallery owners, all jobs that boost the local economy (not to mention culture) at a time when that's desperately needed. So do people who run cultural centers, perform in local theater, play in concert halls, or any number of other jobs that descend from arts and humanities degrees.
If schools get "whittled down" to the technical fields only, all these people will be left without the opportunity to do what they're good at, and the job field will become even smaller. At a time like this, that's the last thing we need.