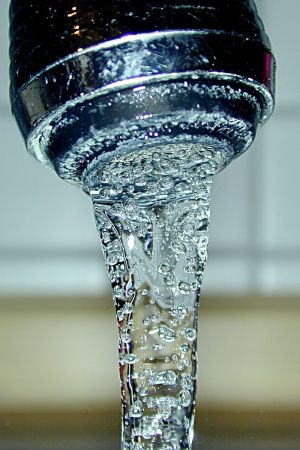 Fight disinformation:
Sign up
for the free
Mother Jones Daily
newsletter and follow the news that matters.
I've long been a proud drinker of tap water. Here in the Bay Area, most of our water comes from the famously pristine Hetch Hetchy Reservoir, surrounded by 500 square miles of wilderness in Yosemite National Park. What impurities could possibly make it into such a remote place?
Plenty, turns out. The Environmental Working Group recently tested the water in 45 states and found 316 contaminants. Nearly two thirds of those contaminants are not regulated by the EPA—meaning local water authorities aren't required to filter them or even monitor their levels. I looked up San Francisco's water in the EWG database and learned that my tap water contains eight pollutants. Relatively speaking, that's actually not too bad: In other cities (Pensacola, Florida, Riverside, California, and Las Vegas, Nevada, topped the dirty water list), researchers found high levels of unregulated chemicals like perchlorate, a key ingredient in rocket fuel shown to be toxic to the thyroid gland, and MTBE, a gasoline additive that can cause kidney and liver damage.
So what's the solution? Not bottled water, says EWG researcher Nneka Leiba. "Often it's just tap water in a bottle. And then there's the price." (EWG researchers found 38 contaminants in 10 popular brands.) Another problem: the environmental impact of manufacturing, shipping, and disposing of all those bottles. (Check out Mother Jones' exposé of Fiji Water's ecologically and socially questionable practices here.)
Your best bet is a good filter. Carbon models—the kind in the popular Brita filters—are fairly affordable (you can get a refrigerator pitcher filter for about $10), and they remove most contaminants (though not perchlorate, MTBE, or arsenic). Reverse osmosis filters, which hook up to your faucet, are pricier (around $200), but they'll keep almost all contaminants out of your tap water.