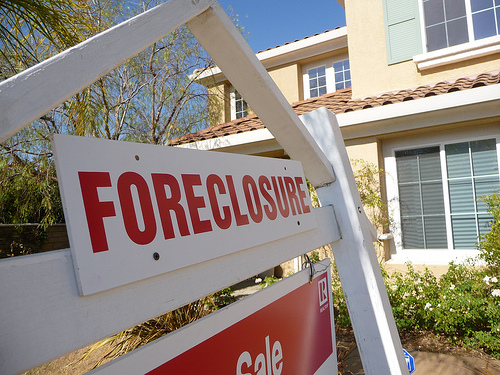 Fight disinformation:
Sign up
for the free
Mother Jones Daily
newsletter and follow the news that matters.
Despite yet more indications the economy is turning up—a slight drop in unemployment, increases in housing starts and manufacturing productivity—the view from Mortgageland remains bleak as ever. The percentage of mortgage delinquencies, or people 60 days or more late on their payments, increased in the 2009 fourth quarter for the 12th straight quarter. In 4Q 2009, almost 7 percent of borrowers were delinquent on their mortgages, an all-time national record. This delinquency statistic, seen as a precursor to foreclosure, was up from 6.25 percent the previous quarter and, more troublingly, up from 4.6 percent a year ago—a 50 percent jump from last year to now.
A few more interesting statistics from TransUnion, who released the data. The average national mortgage debt continued to increase, now at $193,690 up a hair from $193,121 in 3Q 2009 and from a year before $192,789. The place with the highest average mortgage debt: My very own District of Columbia, at a whopping $372,869 per person. This data, especially the ever-rising delinquency totals, further confirm (as if you needed more confirmation) that efforts at recovery in the housing industry—say, the Obama administration's $75 billion bust, the Home Affordable Modification Program—just aren't doing the job, as millions of people across the country are without jobs and stuck with homes for which they owe far more than their house is worth. The foreclosure crisis is an intractable problem, an ongoing headache, and right now there's little light at the end of the tunnel.