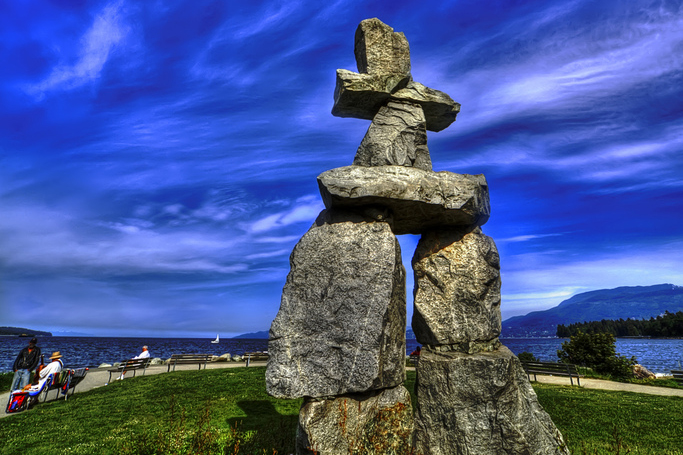 Fight disinformation:
Sign up
for the free
Mother Jones Daily
newsletter and follow the news that matters.
Sustainability is one of the three pillars of the Olympic movement, which means that Vancouver, the host of the 2010 Winter Olympic Games, will do as much as it can to reduce, reuse and recycle. In a particularly creative move, the Vancouver Olympic Committee is recycling post-consumer electronics for the material in Olympic medals.
Teck Resources, a leading Canadian mining company, began extracting gold, silver, and copper from used electronics, mostly televisions, in 2006. This year, the company plans to process 15,000 tons of e-waste from the electronics, up from only 2,100 tons four years ago. Architect Omar Arble and Gwa'waina artist Corrine Hunt designed the Olympic medals, which include Vancouver coastal imagery and depict an orca whale. (See a video about the design here).
Although VANOC has gone further than past Olympic hosts to raise awareness about environmental themes, they have received a checkered response from environmental groups. Last week, for example, the David Suzuki Foundation determined that if planning the Olympics was a competition, VANOC would earn a bronze medal. The climate scorecard found that VANOC has lived up to its promises to rely on clean energy sources, and build new structures according to green design standards. But, the Foundation said, VANOC has "had the least success" with public engagement and offsetting the carbon emitted by spectators.
To earn a gold medal in Olympics planning, VANOC needs to prove that it is more than a first-rate green-washer. The recycled e-waste included in Olympic medals, in addition to VANOC's use of green design, bodes well for its environmental legacy.
For athletes, the symbolism of winning a medal transcends its material. "You want to win, especially in the Olympics, so it doesn't matter what it's made of," Russian hockey player Alex Ovechkin told the Associated Press. And US speed skater Katherine Reutter said "I would be extremely proud to have a medal made of recycled metals."