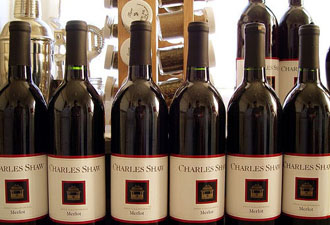 Fight disinformation:
Sign up
for the free
Mother Jones Daily
newsletter and follow the news that matters.
Seven-buck Chuck! Fourteen-buck six-packs! To the barricades!
I thought this was an April Fool's prank when I first saw it on LAist, but it's quite legit. People are always proposing nutty initiatives here in California—because they can. This round Josie and Kent Whitney, ostensibly a temperate San Diego couple, have introduced a state ballot initiative that reeks of Prohibition.
Citing alcohol's many ills—and there are plenty—they want to slap taxes on drinking that are high enough to render you stone cold sober. The current 6-cent excise tax on a sixer of beer? Make that $6.08! You'll likely be paying an extra $5.07 in taxes for a 750-milliliter bottle of wine. And the hard stuff? Hell, you won't be affording cocktails anymore. The Whitney proposal (title: Alcohol-Related Harm and Damage Services Act of 2010) would pump up the excise tax on a bottle of distilled spirits from 65 cents to $17.57.
That's no typo. Okay, sure, the Whitneys have some perfectly valid points: Alcohol is indeed a drug. It can contribute to people being raped. And it adds significantly to crime and health care costs. Meanwhile, California is in the shitter, so a sin tax doesn't sound unreasonable. But $6.08 on a sixer—Christ almighty! The proposed initiative states that alcohol costs California taxpayers $38.4 billion a year, due to everything from crime to illness to lost productivity to increased welfare.
Let's assume that's accurate…But how much does alcohol net us? And with the state wine industry and high-end eateries hurting from the recession, how many waiters, bartenders, farmers, grape-pickers, vintners, brewers, distillers, scientists, shop owners, and restaurateurs would be devastated by such a draconian tax?
An analysis by the state Legislative Analyst's Office focuses on the direct impacts: The proposed law would likely raise $7 to $9 billion for the state, it says, with unknown state and local sales-tax losses (because you and I would be buying less hooch). But the analyst kind of buried the likely employment ripple effect:
Indirect Economic Effects. If the measure were to result in declines in overall economic activity in California, it could produce indirect state and local revenue losses. Such effects could occur, for example, if businesses were to close because they could no longer remain profitable as the overall economy adjusted to a lower demand for alcohol in the long run. If these lost resources were not redirected back to California's economy into equal or more productive activities, then it would likely lead to a net loss in taxable income and spending for state and local governments. The magnitude of these potential revenue losses is unknown.
Here's my favorite part: Bootleggers! Smugglers! Hello, Al Capone.
Potential Costs and Savings for Law Enforcement. An increase in the tax rate on alcohol would increase the incentive for persons to illegally produce alcohol, smuggle alcoholic beverages into the state, or avoid the tax by other means. Law enforcement officials have some discretion as to how to allocate their resources. To the extent that illegal activities related to the production or procurement of alcoholic beverages increased, and law enforcement officials allocated additional resources to combat it, state and local law enforcement costs would increase.
Short answer: They need about 434,000 signatures by August to get this on the November ballot. I figure anyone who signs has got to be high! Then again, getting high could soon be legal in California.