Facts matter:
Sign up
for the free
Mother Jones Daily
newsletter.
Support
our nonprofit reporting.
Subscribe
to our print magazine.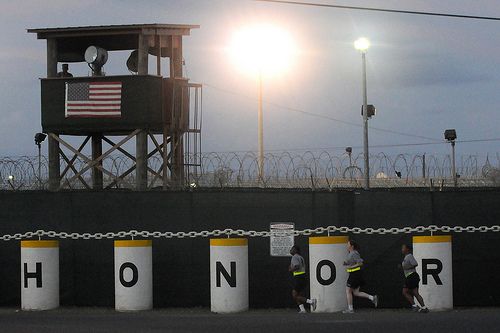 Army 1st Sgt. Tina Brown, Army Maj. Jennifer Reed, and Army Sgt. Rosalyn Anderson, deployed with the 525th Military Police Battalion in support of Joint Task Force Guantanamo, run in front of the Honor Bound sign at Joint Task Force Guantanamo's Camp Delta during a physical fitness session, on June 16, 2010. Photo via the US Army by Navy Mass Communication Specialist 3rd Class Joshua Nistas.