Facts matter:
Sign up
for the free
Mother Jones Daily
newsletter.
Support
our nonprofit reporting.
Subscribe
to our print magazine.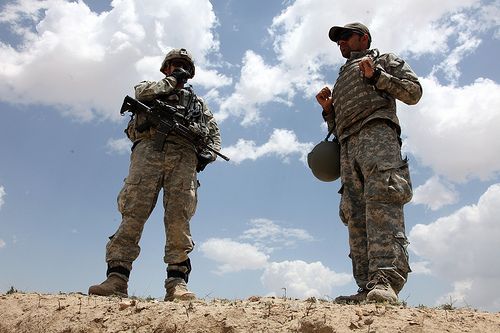 US Army 1st Lt. Nick Eidemiller, left, communicates with his platoon by radio while his interpreter stands next to him during a mission in Jaghato District, Wardak province, Afghanistan, on July 8, 2010. Photo via the US Army by Sgt. Russell Gilchrest.