Facts matter:
Sign up
for the free
Mother Jones Daily
newsletter.
Support
our nonprofit reporting.
Subscribe
to our print magazine.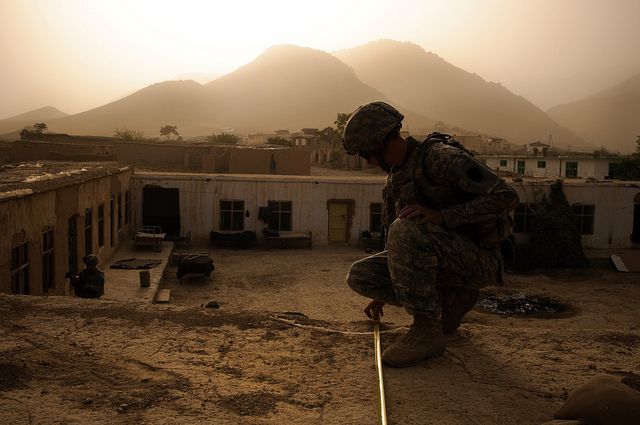 US Army Pfc. Joshua Murphy, rifleman for Provincial Reconstruction Team Zabul and New Brighton, Pa. native, measures a rooftop of a school near Combat Outpost Mizan, Zabul Province, on Aug. 14, 2010. Photo via the US Army by Senior Airman Nathanael Callon.