Facts matter:
Sign up
for the free
Mother Jones Daily
newsletter.
Support
our nonprofit reporting.
Subscribe
to our print magazine.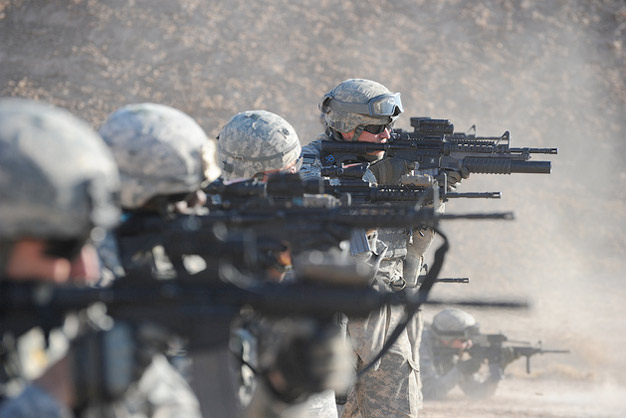 U.S. Army Soldiers attached to Alpha Company, 1st Brigade Support Battalion, 1st Heavy Brigade Combat Team (1st Advise and Assist Task Force), 1st Infantry Division, prepares to shoot at targets at a range in Kirkuk, Iraq, Dec. 1, 2010. Lt. Col. Evans shoots at the targets to maintain familiarization with his weapon in Kirkuk, Iraq in support of Operation New Dawn. Photo via U.S. Army.