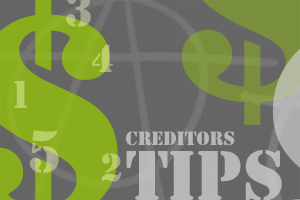 Fight disinformation:
Sign up
for the free
Mother Jones Daily
newsletter and follow the news that matters.
READ ALSO: "Credit terrorist" Steven Katz says you shouldn't feel guilty about sticking it to Wall Street.
TAPE EVERYTHING. Record your calls with collection agents (if it's legal in your state). When they say, "We can seize your car to repay a credit card bill," you've caught them in a violation of the Fair Debt Collection Practices Act. Sue, and you could collect up to $1,000 plus damages.
GET IT IN WRITING. Under federal law, if debt collectors can't provide written proof of a debt on request, they can't collect it. If they try to collect anyway, sue them.
MAKE THEM BLEED. If you get sued, fight back. Countersue for something like loss of consortium (i.e. being too distressed to have sex with your spouse). Drive up creditors' legal costs to the point where it's cheaper to settle—or just leave you alone.
FLOOD THE SYSTEM. Hide from creditors by seeding their databases with bad data. Apply for 20 credit cards a month using different addresses.
MOVE YOUR MONEY. Transfer your assets to an out-of-state bank account, or buy money orders or traveler's checks, which are harder to track down.