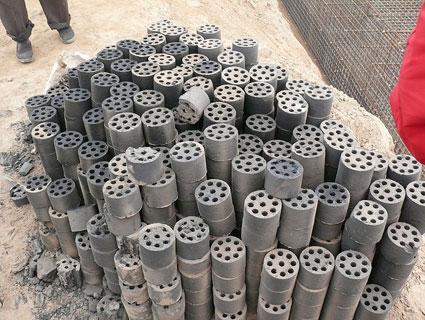 Fight disinformation:
Sign up
for the free
Mother Jones Daily
newsletter and follow the news that matters.
This post first appeared on the Guardian website.
Vast reserves of coal in the far west of China mean it is set to become the "new Middle East", a leading figure in the global coal industry has claimed. Fred Palmer, the chairman of the London-based World Coal Association and a key executive at Peabody Energy, the world's largest privately owned coal company, also said that China is leading the US in efforts to develop technology to "clean" coal of its carbon emissions by burying them underground.
In a wide-ranging interview with the Guardian, Palmer dismissed the idea that the world might ever experience "peak coal" – the point at which maximum global coal production rate is reached. "The Dakotas, Mississippi, Alabama, Louisiana, Texas all have large, large amounts of lignite [brown coal]," he said. "Or in western China and Mongolia you have lower-ranked coals. So I don't think there's a peak coal problem. I think Xinjiang province in the west of China, where they say there's a trillion tonnes of resources, will be the new Middle East. Anyone who has the notion that we're going to move away from fossil fuels just isn't paying attention."
China is "ahead of the US" when it comes to developing low-carbon coal technology, said Palmer, and "we should be doing what they are doing". This weekend, the Chinese government announced a new five-year plan, which included a pledge to reduce emissions growth relative to GDP by 17 per cent. Palmer added that the world should "applaud" China for consuming so much coal "because it makes the world better for everyone for no other reason that it takes huge price pressures off of oil". China processes a significant amount of its coal to produce liquid fuels which can be used as an oil replacement.
Earlier this month, Peabody Energy confirmed it intends to build a vast new port in Washington state by 2015, to ship coal mined in Wyoming across to China. The plans have been strongly criticised by environmental groups in the US. Greg Boyce, Peabody's chief executive, had said the port would export 24 million tonnes a year, but Palmer revealed to the Guardian that this "could reach up to 50 million a year".
Palmer also dismissed the notion that such exports would only act to exacerbate global carbon emissions: "I want to be absolutely clear that [Peabody is] in the low-carbon coal camp and we need to drive that. China could easily tell the world that they're not going to do anything on climate. But they are not doing that. They are a major coal user. They know the concern is there and they are embracing the technology for low-carbon coal and they want to deploy it. And that's where we are, too."
Last week, the FutureGen Alliance, a $1.3bn carbon capture and storage project in Illinois, revealed where facility will be located. Palmer, who sits on FutureGen's board, said the US coal industry is determined to develop this type of technology to ensure a low-carbon coal future: "China and the US are both aggressively pursuing low-carbon coal technologies even as the world consumes more coal every day, and will continue for as far out as you can see."
Peabody has led the US energy sector's assault on the Environmental Protection Agency's efforts to curb the US's carbon emissions. Last year, it filed a petition seeking to overturn the EPA's endangerment findings, which allow carbon dioxide to be legally classified as a pollutant. Palmer, who once described burning fossil fuels as "doing God's work", says Peabody will continue to resist any regulation aimed at taxing or capping carbon emissions and will instead seek to overcome the "deep concern around the world about carbon emissions" with technology.
"I don't think a carbon tax will ever be there from a worldwide perspective," he said. "It will be a technology path."
Palmer also defended Peabody's citation of the emails illegally released from the University of East Anglia in 2009 as evidence in attacking the EPA's position on why carbon emissions need to be curtailed: "The EPA has to follow the law and it has to follow the facts. And it relied on facts that were thrown into question by the hacked climate science emails … If you're telling me that 1+1=3, I'm going to say that your assumptions are wrong and let's go back and see what your assumptions were for reaching '3'. The emails speak for themselves. But that doesn't have us go up to Capitol Hill and say don't do anything [about carbon] under any circumstance. We're not saying that and we're not in that space. We're about finding a technology path."
Green groups were sceptical of Peabody's low-carbon claims and warned that exporting coal would undermine efforts to block new coal-fired plants in the US.
David Hawkins, the director of climate programs at the Natural Resources Defense Council, said: "Fred Palmer is smart enough to know that carbon capture for coal will never be widely deployed without policies that require cuts in the carbon pollution coal users dump in the air. Yet his company has consistently opposed such policies. While he says they support low-carbon coal, their actions speak louder than his words."
The Sierra Club's western coal representative, Bill Corcoran, said: "Coal is an inherently dirty fossil fuel and proposing to export American coal to Asian markets is potentially devastating for our health, our climate and our economy."