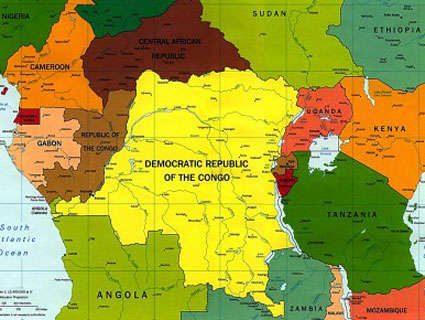 Fight disinformation:
Sign up
for the free
Mother Jones Daily
newsletter and follow the news that matters.
I've recently embarked on an epic reporting trip. Currently, I'm in The Hague, the Netherlands, where I'm spending the rest of the week at the International Criminal Court, including some quality time with Chief Prosecutor Luis Moreno-Ocampo. Next week, I'm headed to Congo. Not to be dramatic or anything, but I honestly can't tell you why—not because I'd have to kill you, but because it does involve a lot of other people having been killed. Some tweeters have wondered why MoJo is doing extra fundraising for this trip, and I'm happy to answer that, as the racker-up of the expenses: Keeping me and everyone else involved safe in Congo means having to bring some of the standard local-support staff in with me from the United States, plus extra layers of security for those who will be assisting me who are already on the ground. What I can say now is that this story is violent and fascinating and has implications that reach back to the United States; that it explores much-needed information about global foreign policy; that it should damn well be written but requires a budget that would be green-lighted by only a fool or a magazine that knows it can rely on its readers to support exceptional if not-revenue-generating content. And then there's another, unrelated story in Uganda, one that will be deep and personal and ultimately, I think, surprising.
Can I quantify "epic" reporting trip? Sure. About $25,000—just for the reporting part. Even employing the highest level of Midwestern resourcefulness and thrift.
Anyway, I'll be sending lots of updates (as it's safe to do so) from the road and, of course, producing a couple of features when I get back. And then I guess we can decide whether it costs more to report them, or more not to.