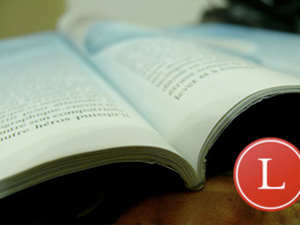 Fight disinformation:
Sign up
for the free
Mother Jones Daily
newsletter and follow the news that matters.
Mother Jones guest blogger Mark Armstrong is the founder of Longreads, a site devoted to uncovering the best long-form nonfiction articles available online. And what better time to curl up with a great read than over the weekend? Below, a hand-picked bouquet of five interesting stories, including word count and approximate reading time. (Readers can also subscribe to The Top 5 Longreads of the Week by clicking here.)
1. Is the FBI Up to the Job Ten Years After 9/11? | Barton Gellman | Time | April 28, 2011 | 26 minutes (6,520 words)
An inside look at FBI Director Robert Mueller's efforts to remake the department after 9/11, and the internal battles that almost led him to quit. Mueller—who was sworn in just seven days after the World Trade Center attacks—threatened to resign twice while serving under President Bush:
"He had written his resignation letter on March 12, 2004, and fully expected to deliver it. At issue was a highly classified surveillance program, called Stellar Wind, that President Bush approved after 9/11. For the first time since Congress forbade the practice in 1978, the National Security Agency was spying on domestic communications traffic without a warrant. In the second week of March 2004, Attorney General John Ashcroft's Justice Department ruled that Stellar Wind was illegal. The next day, Ashcroft fell gravely ill with acute pancreatitis. Bush sent two top aides to George Washington University Hospital, where the Attorney General lay in critical condition. White House counsel Alberto Gonzales and chief of staff Andrew Card Jr. asked the semiconscious Ashcroft to sign a document reversing the Justice Department's ruling. Mueller arrived at the hospital just after Card and Gonzales retreated in defeat. His notes described Ashcroft as 'feeble, barely articulate.'
"A close associate says Mueller saw the visit as a 'cowardly and outrageous' attempt to take advantage of a sick man."
See also: "A Third Man" (Anthony Edward Schiappa Jr., Washington Post, Aug. 2009)

2. Writing Advice from George Saunders | Patrick Dacey | BOMB Magazine | April 26, 2011 | 16 minutes (4,096 words)
"Any monkey in a story had better be a dead monkey," and other tips from the acclaimed writer. Saunders, speaking with former student Patrick Dacey, talks about the practice of "moving towards the complicated":
"Basically: steer towards the rapids. Say we're writing 'Little Red Riding Hood,' and we've just typed: 'One day, Red's mother handed her a picnic basket and told her to go see Granny, but not to talk to any strangers along the way.' So—should we have her meet a stranger? Yes. Should that stranger be potentially dangerous, like, say, a wolf? Sounds promising. Should Red engage with the wolf? (What a drag, if, at that point, she takes Mom's advice and ignores the wolf: story over). Should the wolf she meets be evil, or a gentle, New Age wolf, who gives her some nice poems about daughter/granddaughter relations? Looking at a familiar story like that one, it's pretty clear: a story is a thing that is full of dozens of crossroads moments, and if we make a habit of first, noticing these, and, second, steering toward the choice that gives off incrementally more power (or light, or heat, or throws open other interesting doors, etc.), this will, over the long haul, make the story more unique, more like itself, more incendiary. (Although even as I type this, I find myself intrigued by the poem-giving wolf. . . . )"
More George Saunders: "Chicago Christmas: 1984" (The New Yorker, Dec. 2003)

3. Before Manny Became Manny | Sara Rimer | New York Times | April 26, 2011 | 13 minutes (3,181 words)
The Manny Ramirez who announced his retirement after testing positive for performance-enhancing drugs is not the Manny that Rimer remembers from their time at George Washington High School in Manhattan:
"When I heard that Manny Ramirez had retired, the first person I called was his high school coach, Steve Mandl. I reached him at George Washington High School in Upper Manhattan, where he has coached varsity baseball for 27 years.
"He was sad and stunned. I pictured him at the dented metal desk in his cramped office, where a 20-something Manny Ramirez in his Cleveland Indians uniform looms from the autographed poster that hangs on the wall.
"'Steve,' I said, 'that was real, wasn't it — the Manny in high school, that swing, his work ethic, all that pure talent?'
"'Oh, yeah,' Mandl said, 'that was real.'"
See also: "The Race That Is Not About Winning" (Mark Oppenheimer, The Believer, March 2011)

4. Cranking | Merlin Mann | 43 Folders | April 22, 2011 | 12 minutes (3,068 words)
A disappearing dad with a looming book deadline examines his priorities, and promises changes:
"Anyhow, this has been my on-and-off job for the past two years. I type. And, I try to type things that will help and comfort people, but mostly I try to type things that will please my editor. Who is awesome.
"Sometimes I do my job at 6:00 AM Pacific Time. Sometimes I do my job at 5:30 PM or 11:30 AM or really any time in between. Sometimes I do my job while my family goes to birthday parties and holiday dinners and a couple vacations and I don't even know how many (non-Shakey's) pizza nights–all without me. Without Dad.
"In fact, a depressing amount of the time—really up until this week—I would do my job until I hadn't the slightest idea what time it was or what bullshit I was typing or what my crank was ever meant to be attached to in the first place.
"But, even when my shitty little crank was not attached to anything, I did keep cranking. Because, Dads do their job. It's what they do.
"They crank. They crank and crank and crank and crank."
More Merlin Mann: "Making the Clackity Noise" (Aug. 2009)

5. The New Geopolitics of Food | Lester R. Brown | Foreign Policy | April 26, 2011 | 16 minutes (4,048 words)
How rising food prices, land grabs and a shrinking water supply are leading up to a global crisis. Right now, not every country is feeling it the same way: 
"In the United States, when world wheat prices rise by 75 percent, as they have over the last year, it means the difference between a $2 loaf of bread and a loaf costing maybe $2.10. If, however, you live in New Delhi, those skyrocketing costs really matter: A doubling in the world price of wheat actually means that the wheat you carry home from the market to hand-grind into flour for chapatis costs twice as much. And the same is true with rice. If the world price of rice doubles, so does the price of rice in your neighborhood market in Jakarta. And so does the cost of the bowl of boiled rice on an Indonesian family's dinner table.
"Welcome to the new food economics of 2011: Prices are climbing, but the impact is not at all being felt equally. For Americans, who spend less than one-tenth of their income in the supermarket, the soaring food prices we've seen so far this year are an annoyance, not a calamity. But for the planet's poorest 2 billion people, who spend 50 to 70 percent of their income on food, these soaring prices may mean going from two meals a day to one."
See also: "Is There Such a Thing as Agro-Imperialism?" (Andrew Rice, New York Times Magazine, Nov. 2009)
Featured Longreader: Steve Silberman @stevesilberman
Steve is a longtime writer for Wired, working on a book about autism and neurodiversity for Avery/Penguin
"Whenever I visit Geoff Manaugh's BLDGBLOG, I feel like I'm inhaling pure mental oxygen again after breathing stale, recycled air for weeks. This week's epic Q&A with Nicholas De Monchaux, author of a new book called 'Spacesuit: Fashioning Apollo,' is no exception. We've all seen the iconic photograph of Neil Armstrong standing on the Moon with the Apollo lunar-landing module reflected in his visor hundreds of times, but by asking a seemingly simple question—'What is Armstrong wearing and how did it get that way?'—De Monchaux ends up probing urban design and management, science fiction, the culture of the military-industrial complex, the underdog status of bra-maker Playtex in the competition to design astro-couture, and the multiple resonant meanings of the word 'space.' Manaugh is a kind of interviewing savant, capable of achieving Vulcan mind-melds with visionaries in many fields, and here he pushes De Monchaux's wide-ranging inquiry even farther out, touching on clothing-as-architecture, the human body-as-cyborg, and the unlikely origins of Auto-Tune as a tool for seismic analysis. As always, Manaugh's exuberance is infectious."
Spacesuit: An Interview with Nicholas de Monchaux | Geoff Manaugh | BLDGBLOG | April 27, 2011 | 21 minutes (5,174 words)
Got a favorite Longread? Share it on Twitter (#longreads) or email it: mark@longreads.com