Facts matter:
Sign up
for the free
Mother Jones Daily
newsletter.
Support
our nonprofit reporting.
Subscribe
to our print magazine.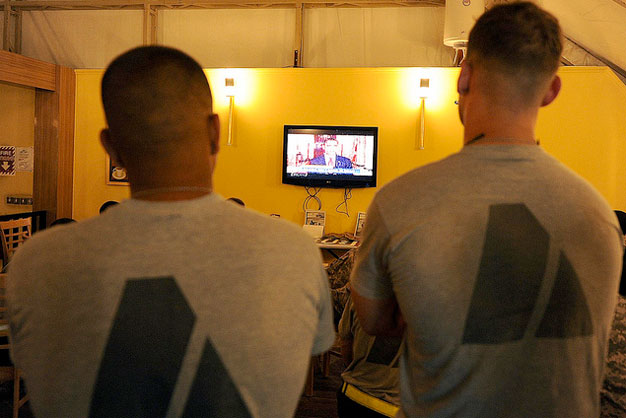 Two U.S. Army soldiers watch President Obama talk about the details of the death of 9/11 mastermind Osama bin Laden on the television inside the USO at Kandahar Airfield, Afghanistan, May 2. Photo via US Army.