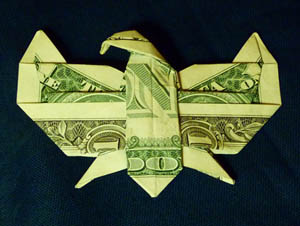 Fight disinformation:
Sign up
for the free
Mother Jones Daily
newsletter and follow the news that matters.
Eager to avoid being pegged as the party that made America default on its debt, congressional Republicans are hinting that they'll offer a compromise first proposed by the tea partiers in their ranks: deep cuts in military spending. But as Senate leaders meet with President Obama to tackle the debt limit, disagreements among conservatives and a lack of specifics make it unclear just how committed the GOP really is to shrinking the defense budget.
Republicans and Democrats have been at loggerheads over lifting the national debt ceiling and preventing a government default. House Republicans insist they won't approve any settlement that raises taxes, and they've struggled to offer budget cuts that could seal a bipartisan deal. But outspoken conservatives and sympathetic pundits say there's a growing willingness to entertain the idea of cutting the Pentagon's budget. "Would you support dramatic decreases in military spending as a way to cut the deficit, or would you rather support the spending with tax increases?" asked Mackenzie Eaglen, a national security fellow at the Heritage Foundation, as he spoke with Southern California Public Radio host Pat Morrison yesterday.
It's a strategy that exposes congressional Republicans to criticism from within their own ranks. Despite polls showing Americans' growing war fatigue and wariness over military spending, cuts in defense still rankle some conservatives. Marc Theissen, a former Bush administration official (and torture apologist) has called defense cuts "a trap" set for the GOP by President Obama. "Republicans hold all the cards," he wrote in the Washington Post. "So why on earth are they even thinking about giving Obama deep cuts in national defense in exchange for dropping his demand for tax increases that he knows he will never get?"
The party's young turks on Capitol Hill seem unmoved by the hawks, however. "When we say everything is on the table, that's what we mean," House Majority Whip Kevin McCarthy (R-Calif.) told the Post. "If there are sacred cows, we ought to find them and get rid of them," added Rep. Tim Scott (R-S.C.), a tea party freshman with a big military presence in his district.
How far are they willing to go? House Republicans, including budget-minded tea partiers, already passed on a chance to slash military spending when they rubber-stamped a defense bill last month. Individual party members secured minuscule cuts to the DOD's color printing budget, the Air Force's plans for new flight suits, and the odd layer of extra bureaucracy. (Big cuts to the military's $500 million budget for bands came from a Democrat, Minnesota's Rep. Betty McCollum.) Those cuts were drops in the bucket when compared with some of the pet projects Republicans saved, from a massive Humvee contract the Army doesn't want, to big pork spending on heavy tanks that have little use in Iraq and Afghanistan, to a controversial engine program (also unwanted by the military) for the Joint Strike Fighter, a platform that's expected to cost taxpayers $1 trillion over the next few decades.
The chief reason defense dollars are now under scrutiny is because even Republicans are getting hip to just how heavily two open-ended wars (or three, if you count Libya) have worn down the electorate. Yet no Republicans have seriously raised cuts in war spending during the debt negotiations. The chief source of war funding isn't the military budget, it's an annual supplementary spending bill. The White House estimates the war tab for fiscal 2012 will amount to $118 billion. No one's challenging that figure.
"I would never support anything that would reduce the safety of the troops on the ground," freshman Rep. Robert Hurt (R-Va.) told the Post. "But bureaucracy is bureaucracy, and there are ways to get at it, even in the Pentagon."
That sort of vagueness doesn't mollify skeptics on either side of the aisle. Reason senior editor Jacob Sullum says the Republicans' rhetoric shows they still aren't serious when it comes to saving defense dollars. "When one country with no hostile nations on its borders is spending nearly as much on military programs as all the other countries of the world combined," he writes, "the solution has to go beyond trimming pork, cutting back on 'bureaucracy,' or insisting that pilots get more mileage out of their flight suits."