Facts matter:
Sign up
for the free
Mother Jones Daily
newsletter.
Support
our nonprofit reporting.
Subscribe
to our print magazine.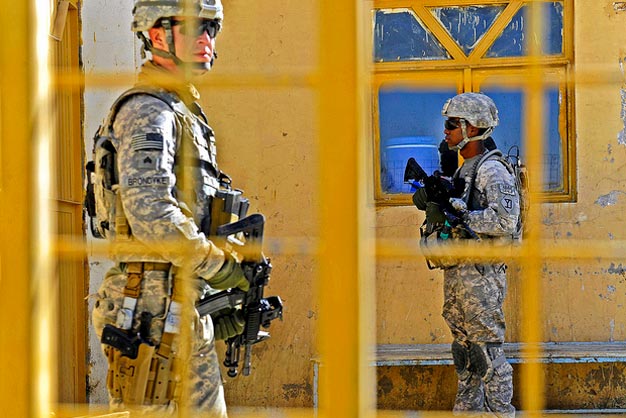 Sgt. Eric Brondyke, left, and Sgt. Walkerson Bastia provide security at the Shah Joy Hospital as members of Provincial Reconstruction Team Zabul survey the construction progress of a new hospital addition, June 4. Photo via US Army.