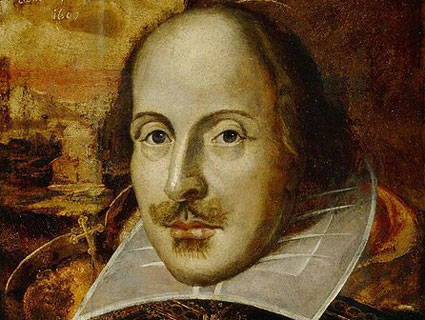 Fight disinformation:
Sign up
for the free
Mother Jones Daily
newsletter and follow the news that matters.
If he were alive today, would Shakespeare have really, really liked listening to the Grateful Dead?
That's the question a group of scientists, led by anthropologist Francis Thackeray, is attempting to answer. Thackeray, director of the Institute for Human Evolution in Johannesburg, South Africa, told Fox News he has formally asked the Church of England to green light his exhumation of the Bard of Avon's remains to determine the cause of his death and, among other things, if the playwright had traces of pot pumping through his system. This comes over a decade after Thackeray and the South African Police Services Forensic Science Laboratory both uncovered "suggestive evidence of cannabis" and "signs of what looks like cocaine" on clay pipes found in the garden of Shakespeare's old house.
For all the theater and lit fans who would deem this act anathema—particularly because the man's tombstone plainly reads "Blessed be the man that spares these stones/ And cursed be he that moves my bones"—Thackeray insists his study will be desecration-free.
"We have incredible techniques," he told FoxNews.com, also emphasizing his team's intention to use exclusively "nondestructive analysis" that doesn't "move the remains at all." After scanning the bones of the long-departed writer with advanced computer technology, Thackeray plans on rendering a 3-D image reconstruction in order to help "establish [Shakespeare's] full health history."
Instances of people wanting to know whether or not historical figures enjoyed getting high aren't new. For years, many have wondered about the weed consumption of the Founding Fathers, inquired about Abraham Lincoln's alleged endorsement of hemp, and, of course, devoted many column inches to today's elected officials inhaling during their college days. Our own Tim Murphy recently wrote about Mitch Daniels and his size-12 shoeboxes brimming with herb.
But this might be the first time a scientist has ever gone so far as to actually try to dig up a body to prove it. With the upcoming release of Anonymous, a film based on the fringe theory that Shakespeare was a fraud, it looks like the Bard just can't catch a break these days.