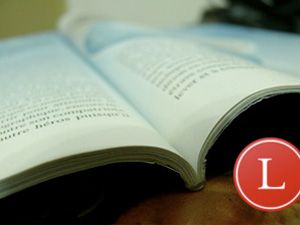 Fight disinformation:
Sign up
for the free
Mother Jones Daily
newsletter and follow the news that matters.
Mother Jones guest blogger Mark Armstrong is the founder of Longreads, a site devoted to uncovering the best long-form nonfiction articles available online. And what better time to curl up with a great read than over the weekend? Below, a hand-picked bouquet of five interesting stories, including word count and approximate reading time. (Readers can also subscribe to The Top 5 Longreads of the Week by clicking here.)
1. A Man's Nightmare Made Real | Christopher Goffard | Los Angeles Times | June 26, 2011 | 14 minutes (3,542 words)
True-crime cliffhanger: Did Louis Gonzalez III assault his ex, or did she set him up in order to win a child-custody battle? Goffard uses interview transcripts and court testimony to piece together the crime, the investigation and Gonzalez's alibi:
"Looking at Gonzalez through the Plexiglas for the first time, three days after his arrest, his lead defense attorney, Debra S. White, was struck by his eyes, which she described as 'these dark eyes, these piercing eyes.' He looked distraught and tired and angry.
"This is about the boy, Gonzalez insisted. She wants me out of his life. Nail down my alibi and get me out, he said. He recited a detailed list, mentally compiled over hours in his cell, of everybody who might have seen him around the time West said the attack occurred.
"White called her sister, Leigh-Anne Salinas, her investigator on big cases. … Her task: verify Gonzalez's whereabouts in the hours preceding his arrest. West had accused Gonzalez of attacking her between 12:30 and 12:45 p.m. She knew the time, she told police, because she was about to leave to pick up her daughter early from school."
Read Part Two: "An Unexpected Turn"
More Goffard: "How Bell Hit Bottom" (Dec. 2010)

2. Transgender: America's Next Great Civil Rights Struggle | Eliza Gray | The New Republic | June 28, 2011 | 22 minutes (5,721 words)
Despite recent advances for gay rights, transgender people remain the "most persecuted and least protected" in the United States. Gray looks at why the fight for transgender rights has been less visible:
"In this country, civil rights movements have prevailed when they have convinced enough people that a minority is being treated in a way that is fundamentally un-American. For this to happen, people need to see members of a disadvantaged group as human beings before anything else. The gay rights movement, for instance, has made great strides in large part because increasing numbers of people know, or are related to, an openly gay person. For more and more people, gays and lesbians do not seem strange—but the idea of denying them rights does. Such a breakthrough seems unlikely for the transgender movement. According to the Williams Institute at the ucla School of Law, there are only around 700,000 transgender people in the United States, compared with around eight million gay, lesbian, and bisexual people. They are invisible in a way that other minorities are not.
"Until quite recently, I had never thought much about any of this. Then, I met Caroline Temmermand."
See also: "Renée Richards Wants to be Left Alone" (Michael Weinreb, Grantland, June 26)

3. Roger Ailes' Secret Nixon-Era Blueprint for Fox News | John Cook | Gawker | June 30, 2011 | 14 minutes (3,580 words)
Memos from FOX News chief Roger Ailes' early days in the Nixon administration, and later with President George H.W. Bush, as he attempted to use television to push the GOP's message and get around the "liberal bias" of the national news networks:
"He was a forceful advocate for the power of television to shape the political narrative, and he reveled in the minutiae constructing political spectacles—stage-managing, for instance, the lighting of the White House Christmas tree with painstaking care. He frequently floated ideas for creating staged events and strategies for manipulating the mainstream media into favorable coverage, and used his contacts at the networks to sniff out the emergence of threatening narratives and offer advice on how to snuff them out—warning Bush, for example, to lay off the golf as war in the Middle East approached because journalists were starting to talk. There are also occasional references to dirty political tricks, as well as some positions that seem at odds with the Tea Party politics of present-day Fox News: Ailes supported government regulation of political campaign ads on television, including strict limits on spending. He also advised Nixon to address high school students, a move that caused his network to shriek about 'indoctrination' when Obama did it more than 30 years later."
See also: "Rupert Murdoch: The Raging Septuagenarian" (Gabriel Sherman, New York Magazine, Feb. 2010)

4. Blindsided: The Jerry Joseph High School Basketball Scandal | Michael J. Mooney | GQ | June 30, 2011 | 24 minutes (6,169 words)
A mysterious teenager arrives in a Texas town and becomes a star high school basketball player—then his true identity is revealed. Jerry Joseph was a good student, active in church and never got into trouble, but he looked a bit older than 16:
"Basketball coach Melvon Anders was in the Nimitz gym a few days later and saw Jerry take his shirt off. 'I was like, Jee-sus Christ!' he says. The kid had all sorts of tattoos, inflated pecs, and shoulders like a racehorse. He'd never met a freshman like him. Then again, plenty of kids have tattoos these days, and this kind of early development is not unheard of, especially in basketball. When LeBron James was 16 and already nationally known, he could have passed for 24. As a junior in high school, Greg Oden looked like a middle-aged man.
"The coach kept an eye on Jerry when classes started. Most kids that size are magnets for fistfights, but in his four months at Nimitz, Jerry never got into a single one, unless you count the brawl he broke up before it started. He was studious, a hard worker—'a pleasure to have in class, actually,' Anders says. Despite never attending a school of any kind in Haiti—which of course meant no school records to transfer in—Jerry breezed through his accelerated 'catch-up' curriculum. He explained that when he was little, his relatives brought him textbooks from the United States. He had a slight accent but spoke English well. A few of the teachers joked that Jerry was secretly an adult. Once a teacher mistook him for a substitute."
Also from Mooney: "The Day Kennedy Died" (D Magazine, 2008)

5. The Spam Factory's Dirty Secret | Ted Genoways | Mother Jones | June 27, 2011 | 33 minutes (8,294 words)
A Hormel factory increases work hours, cuts wages and speeds up production—then workers start getting sick. They're diagnosed with an autoimmune disorder, the result of increased exposure to a machine used to liquefy pig brains:
"In early November 2007, Aaron DeVries, an epidemiologist at MDH in St. Paul, drove to Austin to review the medical records of the patients involved. He was working from a checklist of his own, eliminating possible sources of the illness. The symptoms were inconsistent with any known infections, and workers' families were unaffected, so the disorder didn't seem to be transmissible by human-to-human contact. Like Lachance, DeVries concluded that the illness had to be an autoimmune response, most likely triggered by something inside the plant.
"DeVries arranged a site visit for November 28. Accompanied by QPP officials, the MDH team, led by state epidemiologist Ruth Lynfield, progressed down the head table and eventually reached the brain machine. They stood silently for a moment, watching the bursts of air rising into a red cloud, a small amount each time but enough, as it drifted and accumulated, to gradually coat workers at the head table. Lynfield pointed out that nearly all the affected workers were stationed near the brain machine and asked CEO Kelly Wadding, 'What do you think is going on?' Wadding reportedly replied, 'Let's stop harvesting brains.'"
More Mother Jones: "Abusive Afghan Husbands Want This Woman Dead" (J. Malcolm Garcia, Jan. 2011)

Featured Longreader: Kirstin Butler @kirstinbutler
Kirstin Butler is founder of the soon-to-launch site The Digest.
"I decided to split my Longreads award for this week in half, since I couldn't choose just one piece. My first choice is a fantastic interview with Björk for the music website Stereogum, about her latest project Biophilia. Because she's such an articulate artist, the Q&A becomes so much more than just that: it's a really exciting read about the future of art, creativity, education and social activism. It quickly becomes clear that Björk is crazy, but in the best possible way! As she says during the interview, 'If you think you know it all, why don't you stand up and do it?'
"My second pick for the week is 'Mao Inc.: China's Terribly Successful Communist Party Turns 90.' It's a classic example of how Der Spiegel goes both broad and deep at once with their coverage, capturing all the complexity of Chinese culture at such a pivotal time. After reading it I felt like, 'Okay, now I can speak semi-intelligently about both the historical precedent and the contemporary life of our new global superpower.'"
Stereogum Q&A: Björk Talks Biophilia Stereogum | June 29, 2011 | 31 minutes (7,718 words)
China's Terribly Successful Communist Party Turns 90 | Erich Follath and Wieland Wagner | Der Spiegel | June 27, 2011 | 21 minutes (5,050 words)