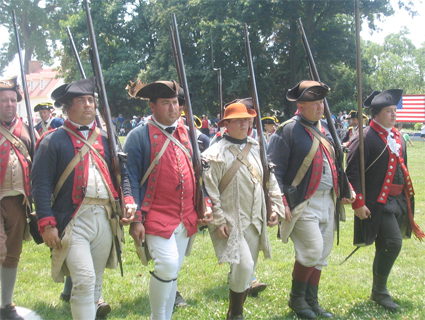 Facts matter:
Sign up
for the free
Mother Jones Daily
newsletter.
Support
our nonprofit reporting.
Subscribe
to our print magazine.
Happy (almost) birthday, America! Nothing says red, white, and blue firecrackin' love of country like a roundup of defense dementedness. Each Friday, we grab our lensatic compass, rucksack, and canteen, then mount out across the global media landscape for a quick national security recon. Whether you think our military is too damned busy—or not busy enough—here's all the ammunition you'll need, in a handy debrief.
In this installment: No to "toe shoes"! And no to tech support! But yes to ugly cars, loads of marijuana, $5 trillion wars, and coating your colleagues in "foreign substances."
The sitrep:
The government's national threat level is Elevated, or Yellow "at a heightened level of vigilance."