Facts matter:
Sign up
for the free
Mother Jones Daily
newsletter.
Support
our nonprofit reporting.
Subscribe
to our print magazine.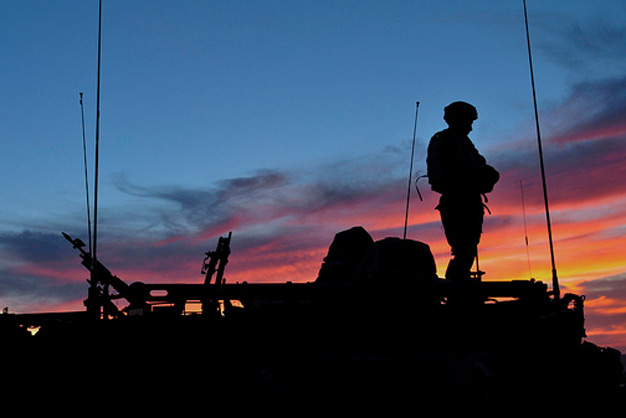 A soldier from 2nd Battalion, 3rd Infantry Regiment, 3rd Stryker Brigade Combat Team, 2nd Infantry Division, unloads his Stryker armored fighting vehicle after a long day of conducting fire missions at the National Training Center Aug. 12. Photo by Army Spc. Ryan Hallock.