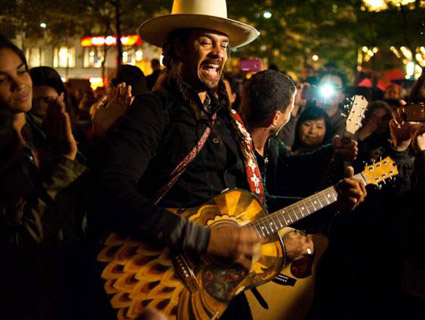 Facts matter:
Sign up
for the free
Mother Jones Daily
newsletter.
Support
our nonprofit reporting.
Subscribe
to our print magazine.
A topless model the Tea Party should see, grandmas who dig rap music, and Ron Paul supporters everywhere: As of Saturday, MoJo's Josh Harkinson is camping out in Zuccotti Park, and we're collecting his dispatches and other #OWS must reads below, using Storify. Read on for much more.
Also, don't miss the rest of MoJo's coverage: Meet the activists who created "We Are the 99 Percent"; check out the former Obama blogger who scorned the protesters until he joined them; explore our interactive map of protest hot spots nationwide; and more.
---