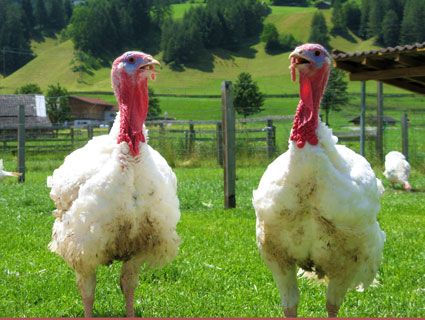 Fight disinformation:
Sign up
for the free
Mother Jones Daily
newsletter and follow the news that matters.
We asked Mother Jones staffers to take a break from the hard news for a minute to reflect on what artists, songs, albums, videos, etc. they feel thankful for in 2011. Here, in no particular order, are an even dozen things they came up with.
1. I'm thankful for the Antibalas Afrobeat Orchestra for bringing Fela Anikulapo Kuti back to the people. (Few artists fought more ferociously for the 99%.)

2. Still reeling from Tyler the Creator and Hodgy Beats' apeshit performance on Late Night With Jimmy Fallon. (And yeah, we get it, Mos Def: swag.)
3. Lisa Hannigan's Tiny Desk Concert in October ("Knots", "Little Bird", "Passenger"), because even if you're not really a folkie, her transcendent vocals will totally light you up.
4. Johnny Flynn live at the Independent with the Sussex Wit was a night I never wanted to end.
5. The Current, Minnesota Public Radio's 24-hour music station, because at least one node on the FM dial has to play something other than Pitbull and Kei$ha all day. 
6. Portishead, "It Could Be Sweet," Because when they finally toured North America in 2011 after 13 years, it totally was.
7. Robyn's "Call Your Girlfriend" video, because the world needs more moonwalking, gyrating Swedes.
8. Rebecca Black's "Friday," because we desperately needed her soulful explication of social problems—like the front-seat-back-seat convertible dilemma.
9. The tUnE-yArDs' "Gangsta," a much-needed antidote to wannabe rappers and thugs—but points deducted for annoying punctuation.
10. Oh Land's "Wolf and I," because you can never have enough love triangles between the sun, the moon, and a wolf, howled with silky harmonies and a sexy Danish accent.
11. SuperHeavy's "Miracle Worker," because Mick Jagger's Mick Jagger. (And he somehow pulls off this pink suit splendidly.)
12. Frank Turner's England Keep My Bones, because who'd have thought, that after all, something as simple as rock and roll would save us all.
Click here for more music features from Mother Jones.