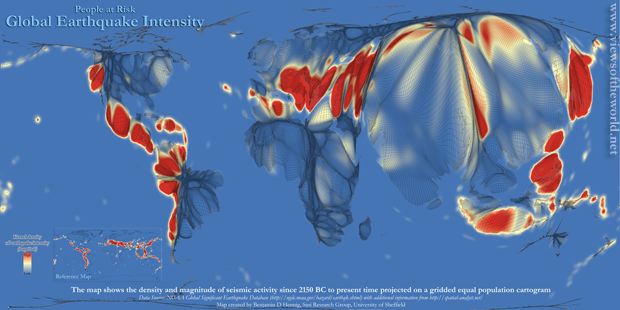 A new study suggests that earthquakes, including the big temblors in Haiti and Taiwan in 2010, might have been triggered by tropical cyclones.
Researchers analyzed data from quakes of magnitude-6 and above in Taiwan and Haiti and found a strong relationship between the two, with large earthquakes occurring within a four-year window following a very wet tropical cyclone season.
In Taiwan, these extremely wet tropical cyclones possibly triggered these major earthquakes:
Typhoon Morakot in 2009: a 6.2 temblor in 2009 and a 6.4 in 2010

Typhoon Herb in 1996: a 6.2 quake in 1998 and a 7.6 in 1999

Typhoon Flossie: a 6.2 quake in 1972
In Haiti, the 7.0 earthquake of 2010 struck 1.5 years after a 25-day deluge when the island was drenched by two hurricanes and two tropical storms.
So what's the mechanism? Possibly that rain and rain-induced landslides rapidly erode the Earth's surface above the fault, lessening its load and priming it for a release. The research, led by Shimon Wdowinski at the University of Miami, is being presented at the American Geophysical Union meeting underway in San Francisco.
Since current climate models call for the possibility of stronger tropical cyclones (and possibly more of them as well), then we might expect more big quakes where cyclones and seismic faults intersect.
Other research suggests the frequency of earthquakes increases where glaciers are rapidly melting and similarly unloading faults. So it seems our warming, stormier, and less icy world might be a shakier world too.