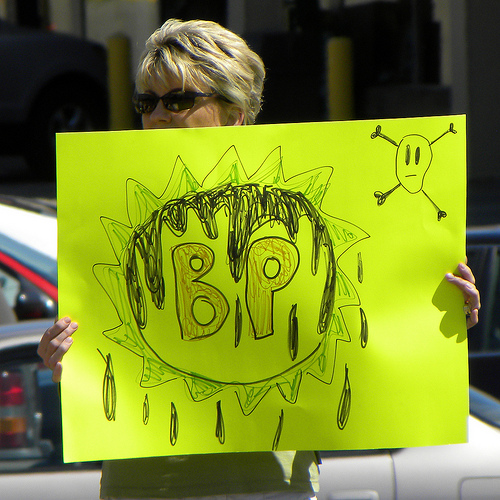 Fight disinformation:
Sign up
for the free
Mother Jones Daily
newsletter and follow the news that matters.
On Wednesday, BP was awarded $27 million in new leases in the western Gulf of Mexico, the first since the company's Deepwater Horizon exploded and unleashed 4.9 million barrels of oil into the water.
The company has already applied for new permits to drill in other parts of the Gulf. But this is the first time it has won access to previously untapped tracts via a Department of Interior sale since the spill. BP won 11 tracts, out of 15 it bid on, according to the department. The sale brought in $337 million to the government, for 191 tracts of land.
The department press release noted last year's spill, citing the new sale as in line with the administration's commitment to making offshore drilling safe:
"Today's lease sale, the first since the tragic events of Deepwater Horizon, continues the Obama administration's commitment to a balanced and comprehensive energy plan," said Secretary of the Interior Ken Salazar, who attended the sale and provided opening remarks. "Offshore drilling will never be risk free, but over the last 19 months we have moved quickly and aggressively with the most significant oil and gas reforms in U.S. history to make it safer and more environmentally responsible. Today's sale is another step in ensuring the safe and responsible development of the nation's offshore energy resources."
Some might wonder, however, if BP should even have access to new leases. When the House passed an oil spill response package last year, one of the provisions it included would have barred companies with a bad track record from getting new leases. That bill never went anywhere in the Senate, though, so there's no legal reason to preclude anyone from bidding on new leases, no matter how bad their record is.