Facts matter:
Sign up
for the free
Mother Jones Daily
newsletter.
Support
our nonprofit reporting.
Subscribe
to our print magazine.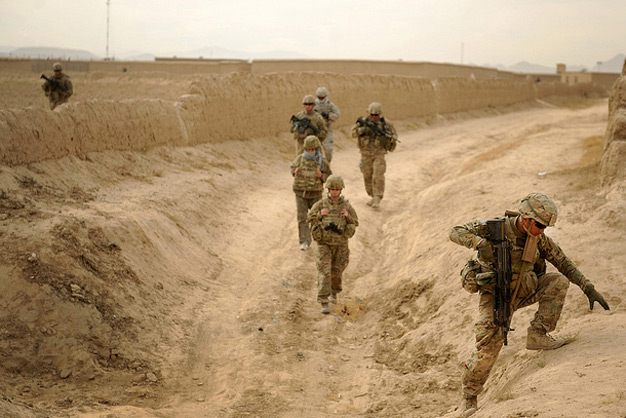 US Army Spc. Edwarde Loeup (right), an automatic rifleman with Provincial Reconstruction Team Zabul, moves to high ground during a dismounted patrol on the way to a key leader engagement at a hospital in Shah Joy, Afghanistan, on November 21, 2011. DoD photo by Senior Airman Grovert Fuentes-Contreras, US Air Force.