Facts matter:
Sign up
for the free
Mother Jones Daily
newsletter.
Support
our nonprofit reporting.
Subscribe
to our print magazine.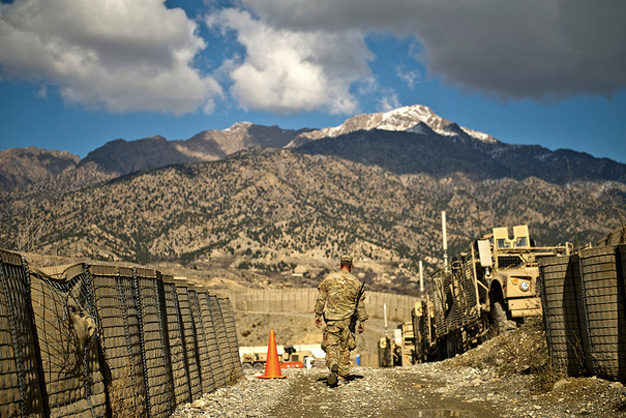 Mountain View
US Army Sgt. Barry Dilley from the Oklahoma National Guard, walks down a path at a combat outpost in Afghanistan November 28, 2011. US Air Force photo by Staff Sgt. David Salanitri.