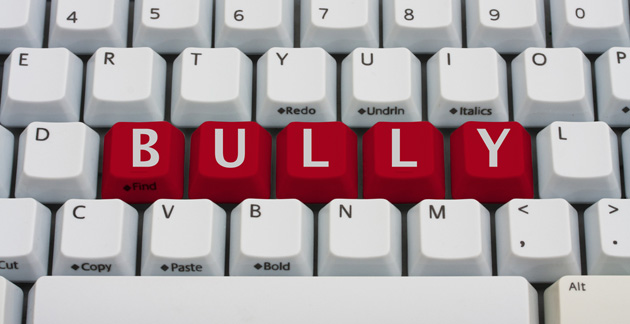 Fight disinformation:
Sign up
for the free
Mother Jones Daily
newsletter and follow the news that matters.

With bullying in the news this week after the Washington Post's investigation into Mitt Romney's private school years (more on this here, here, and here), I polled the Mother Jones newsroom for their favorite long-form journalism on bullying. For more long-form picks from the MoJo staff check out our shiny new page on longreads.com. For more long stories from the pages of Mother Jones, check out our longreads archive. And, of course, if you're not following @longreads and @motherjones on Twitter yet, get on that. Have a great weekend, readers!
---
"What Really Happened to Phoebe Prince?" | Emily Bazelon |  Slate | July 2010
Bazelon has owned the bully beat over at Slate the last few years and this deeply reported and brave series pushed back on the initial narrative of the Phoebe Prince suicide. 
"I'm upset and angry that bullying wasn't taken more seriously here before this," says Nina, almost 16, who was taunted for being a "poseur" by a group of girls in middle school. (I have changed the names of kids who talked to me but have not already been identified in the press.) But Phoebe's death "has been turned into this Lifetime movie plot. It's so unlike what actually happened."
Recommended by Mother Jones co-editor Monika Bauerlein.
 
Queer and Loathing: Does the Foster Care System Bully Gay Kids? | Jason Cherkis | Mother Jones | November 2010
The crisis facing gay foster kids told through the story of Kenneth Jones.
As a gay foster child in Washington, DC, Kenneth spent most of his weekends alone. By the summer of 2009, the isolation had gotten so bad that he'd started calling his cell-phone carrier's help line with imaginary complaints, just so he could vent to somebody about something. He would even text himself encouraging messages, like "Good job," or "Damn you so strong."
Recommended by senior editor Michael Mechanic.
"How to Bully Children" | Sarah Miller | The Awl | March 2012
A hilarious and moving account of the writer's experience sitting in on an anti-bullying class for 5th graders.
In an attempt to convey that I have literally nothing to do with the world of punishment and rewards that they currently inhabit, I add, out of laziness more than anything else, "I'm totally cool." This is a mistake.
Recommended by creative director Tim J Luddy and social media intern Nicole Pasulka.
 
"A Boy's Life: For Matthew Shepard's Killers, What Does it Take to Pass as a Man?" | JoAnn Wypijewski | Harper's | September 1999
Recommended by co-editor Clara Jeffery.
 
"The Teen Suicide Epidemic in Michele Bachmann's District" | Stephanie Mencimer | Mother Jones | July 2011
Two years. Nine suicides. Why critics blame the congresswoman's anti-gay allies for contributing to a mental health crisis.
The first was TJ. Then came Samantha, Aaron, Nick, and Kevin. Over the past two years, a total of nine teenagers have committed suicide in a Minnesota school district represented by Rep. Michele Bachmann—the latest in May—and many more students have attempted to take their lives. State public health officials have labeled the area a "suicide contagion area" because of the unusually high death rate.

Some of the victims were gay, or perceived to be by their classmates, and many were reportedly bullied. And the anti-gay activists who are some of the congresswoman's closest allies stand accused of blocking an effective response to the crisis and fostering a climate of intolerance that allowed bullying to flourish. Bachmann, meanwhile, has been uncharacteristically silent on the tragic deaths that have roiled her district—including the high school that she attended.
Recommended by online editor Sam Baldwin.