There's lots to see and do here at the Minnesota State Fair. And most importantly, eat: It's before noon, and already I've sampled the (allegedly) world's smoothest ice cream, a Norwegian delicacy called potato lefse, and a mini donut. But the coolest thing I've seen so far is tucked away in a small room in the agriculture building: seed art. Minnesotans have painstakingly employed a variety of common seeds—flax, lentils, poppy, adzuki, millet, and sunflower, to name just a few—to create incredibly detailed artistic masterpieces. The themes are many: cute animals, aphorisms, and affirmations of Minnesota pride abound. A bunch have political messages; this November there are two controversial measures on Minnesota's ballot: a gay marriage ban and a voter identification requirement. Here are some of the ways that fair entrants expressed their opinions on these matters: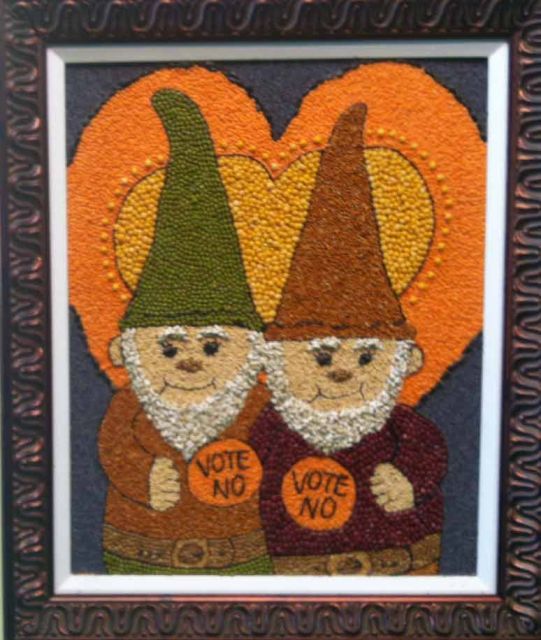 And here's a detail:
This one's in the style of Maurice Sendak's famous children's book Chicken Soup With Rice. But look closely:
And a detail:
And another: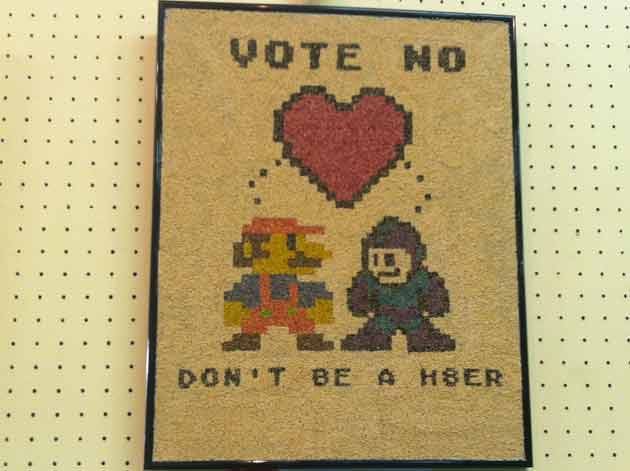 Paul Ryan, in seeds:
A voter ID piece:
A nice use of lentils: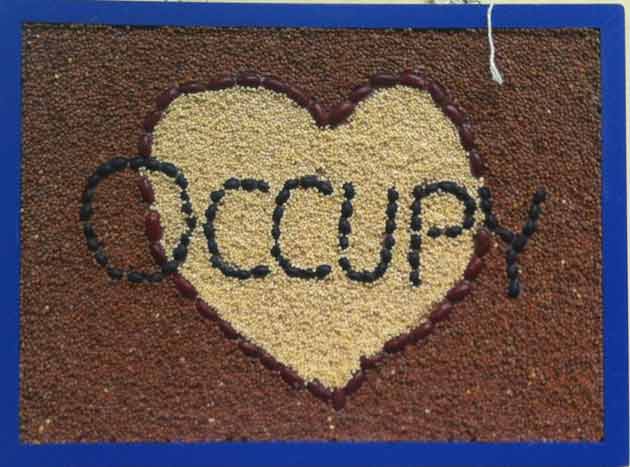 This one's from the kids' division. To me this wolf looks like a Roz Chast character. Save the endearlingly neurotic wolves!
Artist credits: Gnomes by Jill Schaefer, Minnetonka, Minn.; Chicken Soup With Rice by Laura Melnick, St. Paul, Minn.; Mario Brothers by Mark Dahlager, St. Paul, Minn.; Paul Ryan by Kimberly Cope, Minneapolis, Minn.; Jim Crow by Elana Dahlager, St. Paul, Minn.; Occupy by Patricia Mack, Minneapolis, Minn.; Save the Wolves by Olivia Wenner, Shoreview, Minn.