As New York City and state dried out in the wake of Hurricane Sandy, Gov. Andrew Cuomo called together a special commission to draw up, in the face of climate change, a plan for how to prepare for the next Big One. Last month, Judith Rodin, the group's co-chair, said no idea would be too big or too small to take up. This week, after only a month of deliberations by the commission, the New York Times obtained a leaked early draft of its recommendations; an official release is expected today with the governor's State of the State address. Here's a look at a few of the big ideas guiding the commission's vision for a climate-adapted New York.
1. Protect the old stuff: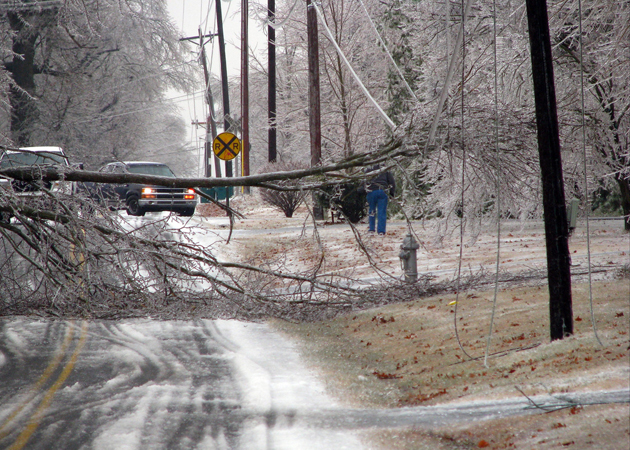 Before putting any fancy new systems in place, the report says, the city needs to take care of what it already has. The first and most obvious impact from Sandy was a sweeping power outage that at its peak left some 8 million customers in New York and New Jersey in the dark. Downed trees hold part of the blame, but some transformers are located underground, where they can be exposed to flooding, sometimes with explosive consequences. The report recommends sealing off sensitive equipment or moving it up out of the flood plain, and it also strongly advocates for developing smart-grid technologies that can incorporate more renewables and ease dependence on big power stations. (Climate Desk suggests protecting the old people too.)
2. Kick the gas addiction:
One of the most enduring images from Sandy will be cars, tangled for miles on the streets of every borough, waiting endlessly for gas. While the report contains ideas for securing fuel ports and pipelines, it also emphasizes ways to steer residents away from the pump altogether, like expanded electric-vehicle resources (New York state already expects to have 1 million on the road by 2025), and a more efficient bus system that can take over when subways and tunnels flood.
3. Take advantage of Mother Nature:
To slow incoming flood waters, the report argues we must protect and beef up our natural storm barriers. Beaches, tidal wetlands, natural levies, and oyster beds are just a few examples of land forms that provide a relatively low-cost way to keep flood waters at bay. In some places these changes are rolling out on their own: In just the last several years, the pollution in the New York Harbor has cleared up enough for oysters to begin repopulating waters they'd been absent from since the 1930s, doing some of the work of a sea wall for free.
4. Map it out:
Flood Zone maps can help people figure out whether their homes are at risk—but only if they're accurate. The flood maps that New York relies upon, the report warns, "do not include projections of increased flooding due to sea level rise or climate-induced changes." Using the latest science, detailed flood maps should be updated and made widely available through the web.
5. Good old self-reliance: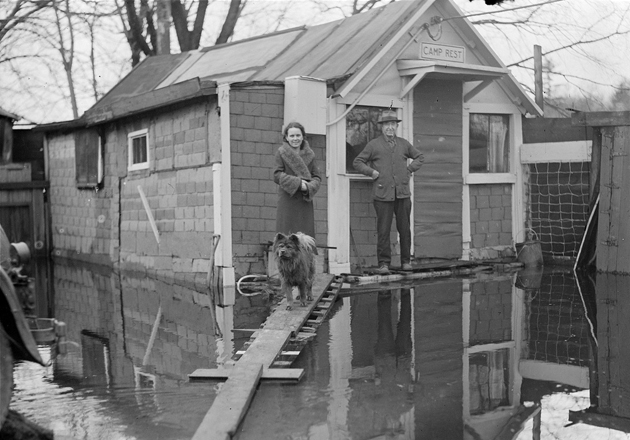 No matter what the city and state do, responsibility for saving lives and homes during the next big storm will rest partly on individuals' shoulders. Policy changes will be needed to boost homeowners' awareness of and access to flood insurance, and the state should provide or guarantee financing for mitigation activities like retrofitting homes against weather damage. Moreover, the state should free itself from dependency on the federal government for disaster relief funding (especially true after last week's debacle) by, for example, creating its own insurance fund to protect public institutions and facilities.