Not to put too much of a damper on International Women's Day, but I want to call your attention to Nature's eye-popping new report on the persistent gender gap in the sciences. The short of it: Women scientists have made some gains, but they're still getting the short end of the stick.
Take, for example, this chart showing the difference in the median annual salaries for scientists and engineers in 2008. This includes all education levels—bachelor's, master's, and PhD—and age levels: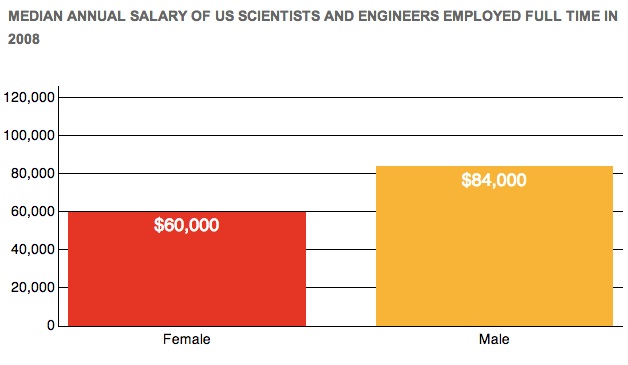 It doesn't get any better when you have a doctorate, either. Here's the difference between male and female PhDs:
The same goes for getting grants. Here's a chart showing the number of National Institute of Health grants awarded, by gender. Men also got bigger grants; the average size grant for male winners was $507,279, while the average grant to women was $421,385: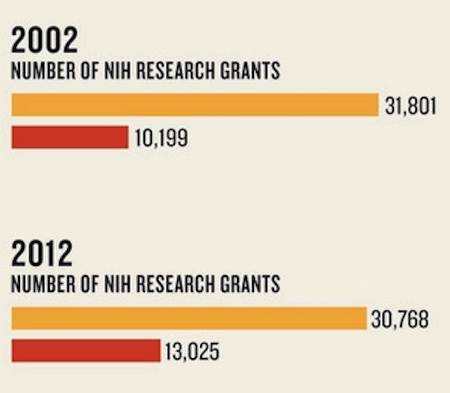 Part of the issue, as we've reported here before, is persistent gender bias. Male candidates are offered higher starting salaries as well as better mentorship and advancement opportunities. The Nature report also cites research indicating that having children is more likely to push women out of a career in the academy; female postdocs who have or want to have children are twice as likely to leave academia than male colleagues.
I'll end with some better news. At least there are more female science and engineering PhDs entering academia these days: