Fight disinformation:
Sign up
for the free
Mother Jones Daily
newsletter and follow the news that matters.
"Even on a good day, I get discouraged thinking about the election of a new pope," laments Maureen Fiedler, a nun and blogger at the progressive Catholic newspaper National Catholic Reporter. "They all look like a Vatican version of the tea party movement."
On Tuesday, three weeks after Pope Benedict XVI announced his resignation on February 28, the world's cardinals will begin their conclave to choose a new pope. The past few decades have been rough ones for a church struggling with the widespread sex abuse scandal and an ever-worsening shortage of clergy. But with 1.16 billion members worldwide, the church is still massive—and it's actually in a perfect position to help save the planet, should it choose to do so.
The flock is increasingly centered in the developing world, where people are most likely to bear the brunt of environmental destruction and climate change. The church has a strong tradition of social-justice work, including the United States' Catholic Worker movement and Latin America's liberation theology. Indeed, National Catholic Reporter notes that even the notoriously socially conservative Benedict XVI famously delivered a World Day of Peace speech called "If You Want to Cultivate Peace, Protect Creation," and named pollution among the world's "social sins."
So will Benedict's successor keep up the ecocrusading? Fiedler is right that on social issues like birth control, gay rights, and celibacy among priests, the papabili—or likely contenders—are predictably conservative. Nevertheless, some have spoken out on climate change, conservation, and other hot topics. Here's my extremely unscientific look at a few of the most environmentally aware:
Cardinal Peter Turkson, Ghana: Turkson is probably the most controversial of all the papal candidates. In 2011, he really riled anti-UN types by calling for a "true world political authority." Then, during a meeting of bishops at the Vatican last year, he showed a ridiculous video warning about the spread of Islam in Europe. Most recently, when asked about the sex abuse crisis in the Catholic Church, he told CNN's Christiane Amanpour:
"African traditional systems kind of protect or have protected its population against this tendency," he said. Because in several communities, in several cultures in Africa, homosexuality or for that matter any affair between two sexes of the same kind are not countenanced in our society."
So, yikes. Nevertheless, in the past few years Turkson has often expressed interest in protecting the planet. Here he is talking about environmental stewardship in 2012:
In this 2010 interview with U.S. Catholic magazine, Turkson talked about how surface mining devastates Ghanaian ecosystems, and why Americans should care. In a 2011 address during a visit to Wasnhington, DC, he emphasized that protecting the environment can help the poor:
…despite the naysayers, economic resources exist that could help wipe the tears from the eyes of those who suffer injustice, who lack the basics of a dignified life, and who are in danger from any deterioration in the climate. The poor do benefit from champions in solidarity who believe that injustice can be reduced, that harmonious relationships can be fostered, that our planetary ecology can be made sustainable, that a world of greater communion is possible.
Cardinal Angelo Scola, Italy: In a recent speech to twentysomethings in Italy, Scola showed hipster cred of sorts by quoting Jack Kerouac and Cormac McCarthy. In his 2005 book The Nuptial Mystery, however, he alienated both feminists and the gay community by arguing, as the liberal Catholic magazine Commonweal put it, "that feminism is responsible for homosexuality, because the more women act like men, the more men are likely to want to have sex with other men." Right. For those of you who still care what he has to say about the environment after that doozy, consider his elegantly stated thoughts in a 2010 article called "Protecting Nature or Saving Creation?":
The way for the urgent, collaborative convergence between ecology and theology is to continue the logic of creation with love. This logic is scientific, religious and political all in one. And consequently it is the logic of justice and of the complete development of humanity.
Cardinal Odilo Pedro Scherer, Brazil: Like many of the other candidates, Scherer is extremely conservative on issues you'd expect; for example, he has vociferously opposed abortion and gay marriage, the AP reports. But he's also been a champion of the poor and outspoken on deforestation, writes National Catholic Reporter's John L. Allen Jr.: 
Scherer has also embraced the strong environmental concerns of the Brazilian bishops, especially with regard to the Amazon. In 2004, he called on the Brazilian government to strictly control the expansion of farmland in the Amazon, "so that measures are no longer taken after the problem is already there, after the forest is felled and burned."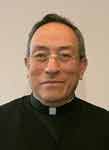 Cardinal Óscar Andrés Rodríguez Maradiaga, Honduras: If I were electing the pope, Rodríguez would probably get my vote. This guy doesn't just pay lip service to environmental stewardship. As the president of Caritas Internationalis, the Catholic Church's social-justice NGO, Rodríguez has spoken out strongly on climate change, calling it a "faith issue." Last year Rodríguez's team advocated for a legally binding treaty that would force world nations to reduce carbon emissions.
Rodríguez is progressive in other ways; he once said that "neoliberal capitalism carries injustice and inequality in its genetic code." He has also advocated immigration reform in the United States. Rodríguez is not without controversy, however. Here's National Catholic Reporter on a particularly low point:
In 2002, Rodriguez set off a tempest in the United States by comparing media criticism of the Catholic Church in light of the sex abuse scandals to persecutions under the Roman emperors Nero and Diocletian, as well as Hitler and Stalin. He suggested that the American media was trying to distract attention from the Israel/Palestinian conflict, hinting that it reflected the influence of the Jewish lobby.
Cardinal Luis Antonio Tagle, the Philippines: At 55, Tagle is probably the youngest of the candidates. He's also one of the more progressive (though not as much as Rodríguez). Tagle is known for his work with the poor, and he recently supported an anti-development protest in an eastern coastal region of the Philippines. And then, there's this tidbit from the AP:
Even as a bishop, Tagle did not own a car. He took the bus or "jeepney," the popular working-class minibus, to church and elsewhere.
On the other hand, Tagle has strongly opposed the use of birth control among Catholics, as have almost all of the other candidates. One could argue—and Julia Whitty does a great job of it in this Mother Jones piece—that the best gift that a pope could give to the poor and the environment would be to allow Catholics to use birth control. But even though the Vatican once almost took that route, there's little support for it among today's cardinals. That's too bad, considering the views of the faithful, at least in the United States: A recent New York Times and CBS News poll found that 71 percent of American Catholics would prefer a pope who favors modern birth control.