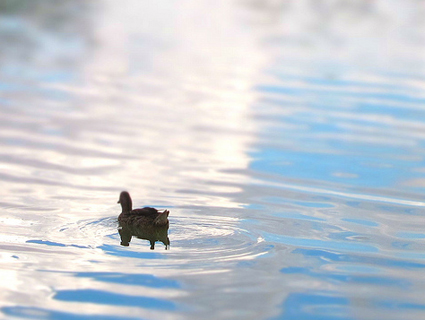 Fight disinformation:
Sign up
for the free
Mother Jones Daily
newsletter and follow the news that matters.
My colleague Asawin Suebsaeng missed the most important point about Duckpenisgate: right-wingers should like duck sex research, because it almost, kind of, makes Todd Akin look not-so-bonkers.
Unlike humans, female ducks actually do have a way to "shut that whole thing down" when raped by a male duck. As Richard Prum, an evolutionary ornithologist at Yale University, explained to Politifact:
In duck ponds, Prum said, a lot of forced copulation occurs. Forced copulation is what it sounds like—rape in nature. Even gang rape happens among ducks. And Prum found that while 40 to 50 percent of duck sex happens by forced copulation, only 2 to 4 percent of inseminations result from it (meaning times the female duck ends up with a fertilized egg).
"The question is why does that happen? How does a female prevent fertilization by forced copulation?" he said. "The answer has to do with taking advantage of what males have evolved—this corkscrew shaped penis."
Prum said the duck penis is a corkscrew whose direction runs counterclockwise. Female ducks, he said, have evolved a complex vagina also shaped like a corkscrew — but a clockwise one.
"This is literally an anti-screw anatomy," he said.
It's not just ducks. Other fowl—like the feral chickens studied here—are able to eject sperm from their body after sex. They can eject up to 80 percent of the ejaculate! (Hat tip: University of Rhode Island professor Holly Dunsworth.)
Duck penii and sperm-ejecting chickens aren't some novelty. They actually raise fascinating questions about evolution and procreation. Even if humans can't "shut that whole thing down" (sorry, Todd), it's worth figuring out why our fowl friends can.