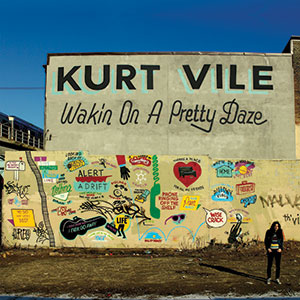 TRACK 8
"Shame Chamber"
From Kurt Vile's Wakin on a Pretty Daze
MATADOR
Liner notes: Oozing hipster disdain, Kurt Vile celebrates "living life to the lowest power/Feeling bad in the best way a man can," punctuating his alienation with spiky guitar and ironic whoops of joy on this darkly funny ballad.
Behind the music: An ex-member of the War on Drugs, Philly native Vile had to delay the album when his second child arrived early.
Check it out if you like: Savvy noisemakers like Lou Reed and Ty Segall.