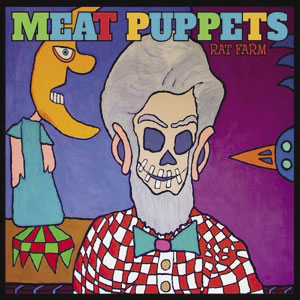 TRACK 9
"Sometimes Blue"
From Meat Puppets' Rat Farm
MEGAFORCE
Liner notes: "Welcome to what you knew," murmurs Curt Kirkwood on this charming country-punk shuffle, which feels like a homecoming with family and friends.
Behind the music: Now in their fourth decade, the Arizona-bred desert rockers were favorites of Kurt Cobain, who recruited Curt and Cris Kirkwood to back him on three Meat Puppets songs for Nirvana's MTV Unplugged.
Check it out if you like: Neil Young, Dinosaur Jr., Giant Sand, and other close-to-the-earth dudes.