In the last week, at least a dozen petitions that appear to be penned by Chinese citizens have been submitted to the White House's "We the People" petition site. Like the petitions that Americans have put on the site asking the president to stop gun violence or construct a Star Wars-style Death Star, the Chinese petitions range from the serious to the silly. They deal with everything from the Tiananmen Square massacre to banning a certain type of fried pancakes. The Obama administration has promised to respond to any petitions on the site that garner 100,000 signatures; so far, only one of the Chinese petitions has hit that milestone, and the White House hasn't commented on it yet.
As the Washington Post notes, in China, petitioners who travel to their local petitions office are often threatened by "thugs" hired by the same government officials that they're petitioning against, and they can even be physically harmed and deported back to their homes. So it's not surprising that Obama's painless petition site is gaining popularity. Here are seven of the craziest China-related petitions submitted so far:

1. Invest and deport Jasmine Sun who was the main suspect of a famous Thallium poison murder case.
What's this about? Almost 20 years ago, a college student named Zhu Ling was diagnosed as having been poisoned by Thallium, which is used to kill rodents. Today, Ling has severe brain damage and the intelligence of a six-year-old, according to International Business Times. Zhu's roommate, Sun Wei, became a suspect in the case because she had access to the substance. But Sun's grandfather held a senior symbolic position in the communist party, and she was released after eight hours of interrogation. For years, the case has drawn attention from online activists determined to prove Sun's guilt, but the case is getting attention again because another student was recently poisoned at Fudan University, according to The New Republic. Chinese citizens who feel that Sun's case exposes a corrupt justice system willing to cover up crimes associated with party members are once again turning to the internet. Here is a photo of Ling, the victim:
What do the protesters want Obama to do? According to the petition, "Resources show that the case was mystically closed due to her family's powerful political connections. Resources also show that she changed her name and entered USA by marriage fraud. To protect the safety of our citizens, we [petition] that the government investigate and deport her."
How many signatures? 143,481 since May 3, 2013
Is this issue censored in China? According to International Business Times, Chinese government censors have started deleting references to Jasmine Sun online, and search results for "Zhu Ling" don't appear. Even the name of the poison is being censored, according to The New Republic, and "the censorship has only made people more angry and suspicious." Sun's family connections to the communist party would also make the government more inclined to protect her against alleged wrongdoing.
2. The requests do not let Luo Yufeng return to China!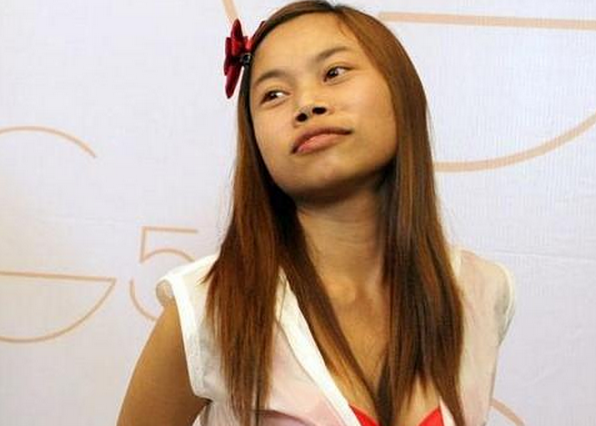 What's this about? According to the Huffington Post, Luo Yufeng "gained notoriety in China for passing out flyers petitioning for the perfect spouse" and became a well-known internet celebrity in China. She now lives in New York City where she is still searching for the perfect man, "between 5.74 and 6.11 feet tall, is between the ages of 25 and 31" and in 2011, was working in a Brooklyn nail salon.
What do the protesters want Obama to do? Keep Luo Yufeng in the United States, because she's a "serious threat to international security" and the "Chinese government to her helpless."
How many signatures? 1,169 since May 8, 2013
Is this issue censored in China? Probably not; she's China's Kim Kardashian
3. Please remonstrate with Chinese government about the PX Project in Kunming, Yunnan Province of China.
What is it? The Paraxylene (PX) Project is a proposed oil refinery plant that would be built in Kunming, China. Local residents, up to 2,000 of whom protested last week, are angry that the plant will be producing the chemical Paraxylene, which used to make plastic bottles. According to the Centers for Disease Control and Prevention, exposure to this chemical can lead to nerve damage and hearing problems. The Telegraph reports that similar protests have forced PX projects to be suspended in the past.
What do the protesters want Obama to do? "Tell the Chinese government to suspend the Project PX until enough reliable assessments have been made by independent authorities so that people's health will not be harmed and our beautiful Kunming not be damaged."
How many signatures? 12,943 since May 5, 2013
Is this issue censored in China? Police officers are cracking down on protesters and distributing fliers urging them not to demonstrate, according to the Associated Press.
4. Never forgot the Tian'an'men Massacre in June 4th 1989 ??????.
What's this about? On June 4, 1989, the Chinese government launched a violent military crackdown on mostly student-led protests in Beijing's Tiananmen Square. The protests had sprung up in response to the death of Hu Yaobang, a former General Secretary of the Chinese Communist Party who helped usher in an era of increased government transparency. Protesters were angry over the party's rejection of Yaobing and his ideals, as well as rampant corruption and censorship. The Chinese government refuses to confirm the number of deaths that resulted from the military action. Below is the famous picture of "tank man," a protester in the square: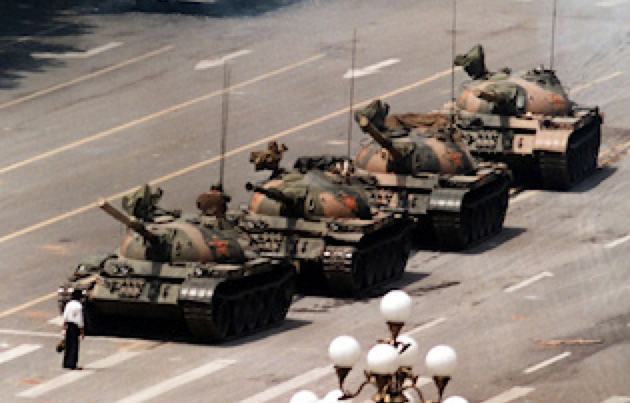 What do the protesters want Obama to do? They want Obama, and 100,000 people, to "remember the warriors." So presumably, they'd like China to recognize that the massacre actually happened.
How many signatures? 1,972, since May 7, 2013
Is this issue censored in China? Absolutely: The Chinese government censors search terms related to the massacre and refuses to provide information on the event.
5. We would like the US government to ban the Beijing breakfast pancake, "jianbing."
What's this about? A jianbing is a delicious sweet and salty breakfast crepe eaten in China.
What do the protesters want Obama to do? The petitioners would like the United States to help ban the Beijing vendors from making this fried pancake.
How many signatures? 2,411 since May 7, 2013
Is this issue censored in China? It depends on whether this petition is actually a metaphor for something else entirely. There are several Chinese idioms in the petition with cryptic meanings like, "The trees may prefer calm, but the wind will not subside" and "we can no longer put up with this." That sounds ominous.
6. Send troops to liberate the Chinese people!

What's this about? Apparently some protesters are tired of the government.
What do the protesters want Obama to do? Send in the Marines.
How many signatures? 6,364 since May 7, 2013
Is this issue censored in China? Xi Jinping probably wouldn't dig this idea.
7. We request the United States government will Lanzhou beef noodle united and proscribe imitations by formal decree.
What's this about? Protesters are fed up with imitations of a popular noodle dish eaten in Lanzhou, China. It's kind of like how New Yorkers feel about their bagels.
What do the protesters want Obama to do? Officially ban all the imitation noodle dishes.
How many signatures? 526 since May 8, 2013
Is this issue censored in China? It depends upon how seriously the Lanzhou local government takes its noodles.