Facts matter:
Sign up
for the free
Mother Jones Daily
newsletter.
Support
our nonprofit reporting.
Subscribe
to our print magazine.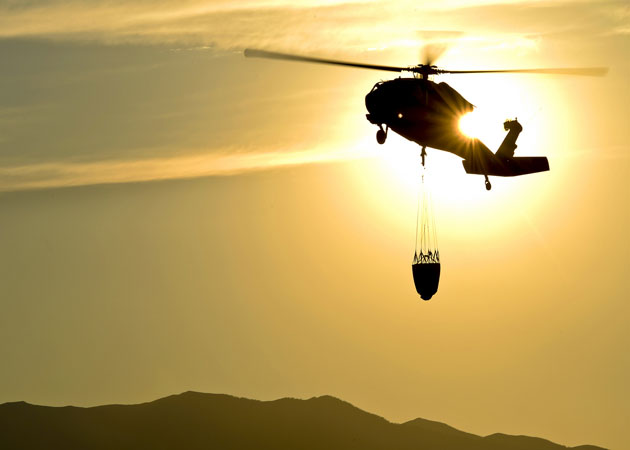 Members of the Utah Army National Guard 2-211 Aviation Battalion assist in fighting fires in northern Utah, Aug. 12, 2013. The National Guard UH-60 Black Hawk dropped more than 8,500 gallons of water in one day on two separate fires in northern Utah. U.S. Air Force photo by Tim Chacon.