Facts matter:
Sign up
for the free
Mother Jones Daily
newsletter.
Support
our nonprofit reporting.
Subscribe
to our print magazine.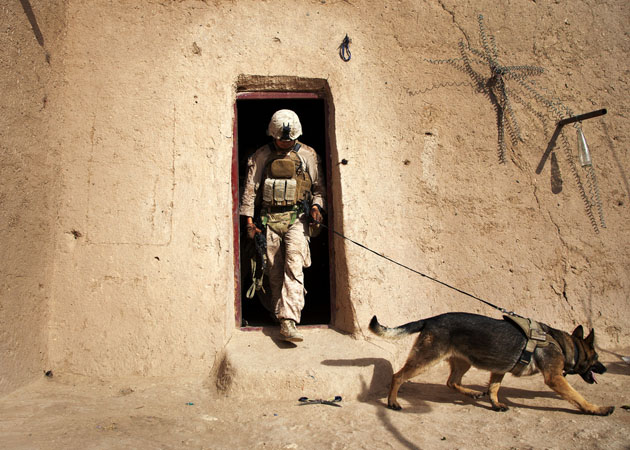 Lance Cpl. Joseph Nunez and Viky, an improvised explosive device detection dog, both attached to Fox Company, 2nd Battalion, 2nd Marine Regiment, search a compound for hidden threats during Operation Grizzly in Helmand province, Afghanistan, July 18, 2013. U.S. Marine Corps photo by Cpl. Alejandro Pena.