Facts matter:
Sign up
for the free
Mother Jones Daily
newsletter.
Support
our nonprofit reporting.
Subscribe
to our print magazine.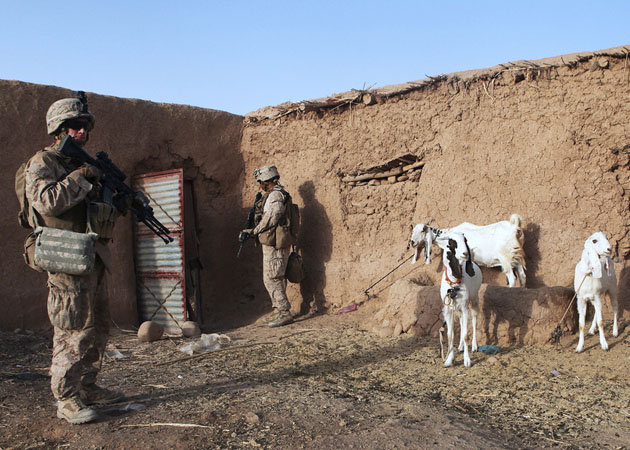 Marines with 1st Platoon, Fox Company, 2nd Battalion, 2nd Marine Regiment, search compounds near Patrol Base Boldak during an early morning patrol July 31, 2013. U.S. Marine Corps photo by Sgt. Bobby J. Yarbrough/Released.