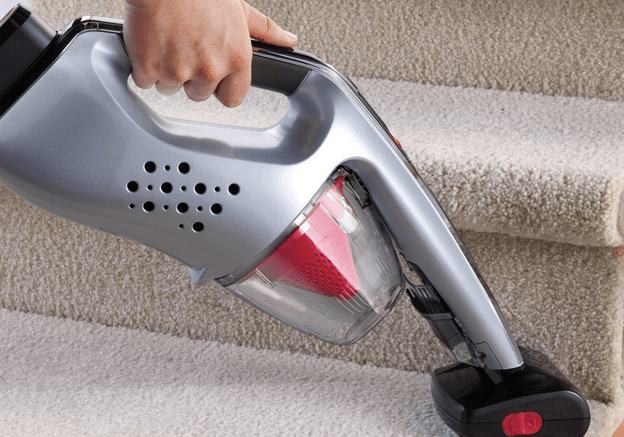 Fight disinformation:
Sign up
for the free
Mother Jones Daily
newsletter and follow the news that matters.
I went to public high school in Montana, where at least once a year we were shuffled into the gymnasium for lectures from abstinence-only educational speakers on how to make "good choices." Young, sprightly twentysomethings, who often resembled Ken and Barbie, would dance around the auditorium playing Christian rock and trying to convince us that having sex wasn't cool. In between all the jokes and music, I learned that condoms cause cancer and that sex is a bad deal for women. Turns out, I wasn't alone. Across the the United States, public schools—even ones that teach comprehensive sex education—invite religious abstinence speakers to come in to talk to students about sex, and sometimes spread information that is factually inaccurate in the process. Here are five such speakers, many of whom have generated local headlines for their controversial presentations. And they might be coming to a school near you—they're all still active on the sex-is-bad circuit.
Justin Lookadoo: "God made guys as leaders."
Lookadoo is a spiky-haired Christian lecturer who bills himself as a "professional Speaker who CONNECTS with the audience." He is on the road 200 days a year and on his website, he lists his age as "legal in every state." Lookadoo's presentations can be paid for "under many federal programs, including Safe and Drug Free Schools, Campus Improvement, Title I [and] Title IV." Last week, he caused controversy at Richardson High School in Texas when he gave a presentation for teenagers in which he said: "Girls, the reason it's so hard for you to succeed these days is not because of guys…You're doing it to yourselves," according to the Dallas Morning News. His online dating recommendations have also drawn ire from students and parents: "Men of God are wild…They keep women covered up" and "dateable girls know how to shut up." The Richardson High School principal apologized to students and parents, promising that "we will not invite this speaker back to RHS." Responding to the widespread media criticism, Lookadoo wrote on his Facebook page that "the complaints are based on relationship stuff [posted] on a website that I don't even talk about in schools."
Jason Evert: "Girls…only lift the veil over your body to the spouse who is worthy."
Evert has two theology degrees and tours the country promoting abstinence with his wife, Crystalina Evert, with whom he runs the Chastity Project. According to Evert's bio, he speaks to over 100,000 teens each year. Evert tells Mother Jones he speaks to "lots of public schools" and his upcoming schedule shows that he's speaking next month at several in Texas. He says, however, that he removes all religious content from his public school presentations and is not paid personally for these events. Half of his honorarium for each event is spent on giving the students free copies of his pro-abstinence books and CDs.
Evert is passionate about women dressing modestly (or as he puts it, "Girls…only lift the veil over your body to the spouse who is worthy to see the glory of that unveiled mystery.") In this 2008 YouTube video, he says: "A culture of immodest women will necessarily be a culture of uncommitted men." He elaborated on those remarks for Mother Jones, saying that "true feminine liberation isn't about having the 'freedom' to dress like Miley Cyrus"? and that that his views "could be judged as misogynist, but I think this would be an unfair assessment." He adds, "It's a joke to think the girl needs to be the chastity cop…but to reach [a] level of mutual respect in society, I don't think Daisy Duke shorts are going to expedite the process." Evert also maintains that birth control pills cause abortions. (In reality, they prevent conception, and if an egg is fertilized, they make the uterine lining inhospitable for implantation. The Code of Federal Regulations and the American College of Obstetricians and Gynecologists define pregnancy as beginning at implantation.)
Pam Stenzel: "If you take birth control, your mother probably hates you."
Stenzel is a lecturer who, according to her bio, "provide[s] a structured and unambiguous message of abstinence that will mobilize and empower adolescents to make responsible choices?" and claims to speak in-person to about 500,000 young people annually. She makes about $4,000 to $6,000 per appearance and has an extensive line of DVDs. She was also consulted for President George W. Bush's abstinence programs. This April, at George Washington High School in Charleston, West Virginia, a public school, she allegedly made some female students cry by "slut-shaming" them. According to the Charleston Gazette, she said, "If you take birth control, your mother probably hates you" and claimed she could tell which teenagers are promiscuous by looking at them. Stenzel told LifeSiteNews that she never said those things, but acknowledged that her presentation was "a little tough." In her YouTube videos, Stenzel tells students that sex is worse for girls (because they "are much easier to infect and easier to damage"). She also asserts that the HPV vaccine "only works on virgins," and that chlamydia—even when treated—is likely to make women infertile, with a 25 percent chance of infertility the first time it's contracted and a 50 percent chance the second time. Her HPV claim is 100 percent false, and her chlamydia statement is mostly false. (Of women with chlamydia who go untreated, about 10 percent will develop pelvic inflammatory disease, which in some cases may cause infertility.)
Joi Wasill: "According to your health textbook, and all of the medical textbooks, and science textbooks, and biology texts, conception is when life begins."
Wasill is the founder and executive director of Decisions, Choices & Options, Inc., a Tennessee-based organization with strong Christian and Republican ties that has provided educational programs that have reached about 40,000 high school students (her organization is currently available for public school bookings.) For speaking gigs outside of the Nashville area, the organization charges for travel fees and a per diem. In May, she spoke at Hillsboro High School, a public school in Nashville, Tennessee, along with Beth Cox, a presenter for Wasill's organization. One student recorded her presentation and leaked it to the press. RH Reality Check, a daily publication covering sexual health, noted the talk included a host of inaccurate information.
The speakers claimed that condoms have holes in them and a failure rate of 14 percent (it's actually less than 3 percent); that first-trimester abortions can cause infertility (the National Abortion Federation says they're one of the "safest" medical procedures); and that the morning-after pill is a "chemical abortion" (nope, it delays and prevents ovulation). They also said that "according to your health textbook, and all of the medical textbooks, and science textbooks, and biology texts," life begins at conception. Wasil tells Mother Jones that her curriculum is "based upon information obtained from the Center[s] for Disease Control, SEICUS [Sexual Information and Education Council of the United States], National Center for Health Statistics, the health textbooks adopted by the state, and other sources such as these." Teaching "sexual risk avoidance" is in accordance with the law, she says, adding, "the avoidance of the risky behavior that leads to infection, disease, and teenage pregnancy is the best outcome for all students and enables them to live healthy, productive and successful lives."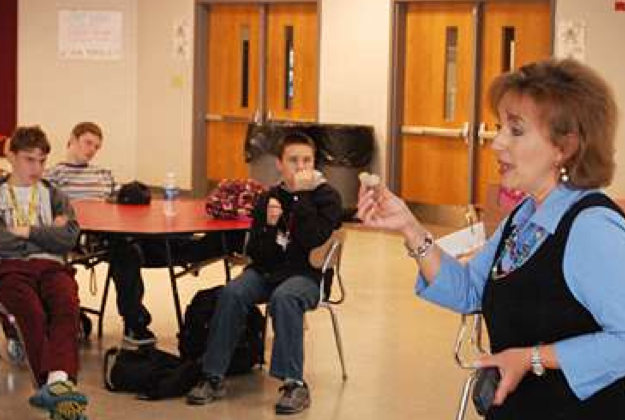 Shelly Donahue: "Girls are more feelings-oriented, and boys are more facts-oriented."
Donahue is a speaker for the Colorado-based Center for Relationship Education, an abstinence-only education program that works with students in 42 states and has received millions in federal funds. In 2006, Donohue caused controversy at Natrona County High School, a public school in Casper, Wyoming, when she gave a religious-themed abstinence presentation. According to the Casper Star-Tribune, she asked students, "Do you get closer to your God or do you get farther away when you have sex?" (The answer she wanted: "Farther away.") She also said that boys are "wired" to like math, science, and numbers, and girls are wired to be more feelings-oriented. She held up a bag of noodles to indicate that girls "are like spaghetti, with their feelings about parts of their lives entangled," according to the Star-Tribune. (She told the paper: "The outpouring and the positive was so much greater than this one kid's complaint.") In a training video posted by the Denver Westword in 2011, Donahue tells students that if a guy gets sperm anywhere near a girl's vagina, it will turn into a "little Hoover vacuum" and she will become pregnant. (No. Vaginas don't vacuum sperm off the couch.) In another 2011 video, she says, "the boys want to love and respect these girls, and the girls won't let them. The girls are backing up the booty, the girls are being assertive, these girls are emasculating these boys." She continues to conduct sex-ed training programs for teachers on public Title V funds and is holding one this month in Greeley, Colorado.