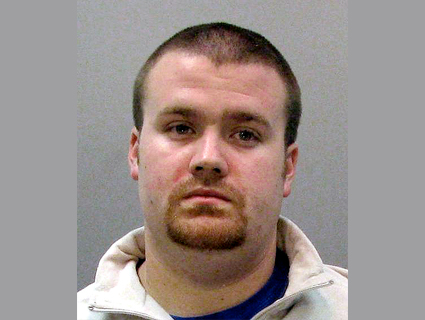 Fight disinformation:
Sign up
for the free
Mother Jones Daily
newsletter and follow the news that matters.
Update (11/16/13): The office of the Limestone County district attorney has filed a motion seeking prison time for Austin Smith Clem.
Update (11/15/13): Brian Jones, the Limestone County district attorney, tells Mother Jones that he is "reviewing available options to set aside this sentence and to achieve a sentence that gives justice to our victim."
An Alabama man convicted of raping a teenage girl will serve no prison time. On Wednesday, a judge in Athens, Alabama, ruled that the rapist will be punished by serving two years in a program aimed at nonviolent criminals and three years of probation.
In September, a jury in Limestone County, in north central Alabama, found Austin Smith Clem, 25, guilty of raping Courtney Andrews, a teenage acquaintance and his then-neighbor, three times—twice when she was 14, and again when was she was 18.
Clem's defense attorney did not call any witnesses at trial, according to AL.com. After less than two hours of deliberation, the jury returned guilty verdicts against Clem on one count of first-degree rape and two counts of second-degree rape.
According to Clem's sentencing order, which Brian Jones, the Limestone County district attorney, provided to Mother Jones, Clem will serve the first half of his sentence under the supervision of the Limestone County community corrections program. The program is aimed at "redirecting the lives" of nonviolent, low-level offenders who are "likely to maintain a productive and law-abiding life as a result of accountability, guidance and direction to services they need," according to the program's website.
Andrews recalled Clem's crimes to AL.com on Thursday. When he abused her at age 14, she said, "He kept saying, 'This is okay,' and 'Don't say anything or you're going to get me in trouble,'" she said. Clem threatened her parents lives' if she told anyone, Andrews said. After he raped her in 2011, she had a family friend inform her parents. She couldn't bear to, she said, because "I knew it would break their hearts." That night, her parents reported Clem to the police.
Dan Totten, Clem's defense attorney, confirms that Clem is free to live at home during this time period. Jones adds that the program requires Clem to report to his corrections officer on a weekly basis.
"It would seem to be relatively mild," Totten tells Mother Jones. "But [Clem's] lifestyle for the next six years is going to be very controlled…If he goes to a party and they're serving beer, he can't say, 'Can I have one?' If he wanted to go across the Tennessee line, which as the crow flies is eight or nine miles from his house, and buy a lottery ticket, he can't do that…It's not a slap on the wrist."
Andrews, who is now 20 years old and a student in Mobile, told AL.com on Thursday that she was "livid," and afraid for her family as long as Clem remains out of prison. (Andrews gave AL.com permission to release her name.) "We thought justice was finally being served and although the system was very slow, it was not totally broken," her father, Richard Andrews, told AL.com. "That feeling persisted until yesterday. We were floored to hear the judge hand down such a light sentence."
Clem attacked Andrews in 2007 and in 2011, resulting in a yearlong investigation by the Athens police. The first incident led to two second-degree charges of rape and two counts of sexual abuse. The first-degree rape charge stemmed from the second assault.
Limestone County Circuit Judge James Woodroof sentenced Clem to 10 years in prison for each of the second-degree rape charges and 20 years for first-degree rape. But Woodroof structured the sentence in such a way that Clem will only be hit with community corrections and probation. Clem will have to register as a sex offender and pay fines and restitution—a total of $2,381, according to the sentencing document provided to Mother Jones—but he will not serve jail time unless he violates the terms of his sentencing.
"The judge still chooses to send him home to his three little girls. I don't understand that. I can't fathom that."
Totten notes that had Woorfood sent Clem to prison with that sentence, Alabama statutes would have required Clem to serve more than 20 years before he would be eligible for probation. In light of that, Totten says, a stint in community corrections was more appropriate. However, AL.com noted that Alabama statutes would have allowed Woodroof to hand down a shorter prison term.
"You didn't hear the evidence," Totten says. "The original allegation was that both of these crimes were forcible. But then you have to believe that although she was forcibly raped twice, she continued to come back and have a social relationship with Austin Clem and his family—until he told her that he was going back to his wife and child and would not have a relationship with her. And a week later he was charged. There's always two sides to the story."
Although the sentencing order states that Clem will serve two years in the community corrections program, Totten says the sentencing judge has since increased that to three years. Jones, the district attorney, says he is not aware of such a change.
Kelly Kazek, an AL.com reporter who reported on the case, says the lenient sentence took her by surprise. "I have known Jimmy Woodroof professionally for years and years and years," Kazek says of the judge. "He has always been extremely fair and unbiased. So I am very interested to hear his reasoning."
Totten notes that he and Woodroof are childhood friends who grew up down the street from one another, although Totten says he didn't feel that affected the sentence.
This summer, a Montana judge sentenced Stacey Rambold, a teacher, to 30 days in jail for repeatedly raping one of his students, who was 14 years old at the time. Rambold's victim, Cherice Moralez, committed suicide while the rape trial was ongoing. The judge, G. Todd Baugh, said that Moralez had been "as much in control of the situation" as Rambold—who was 35 years her senior—and that Moralez was "older than her chronological age." The age of consent is 16 in Montana. The case became a national controversy, with the judge apologizing for his remarks, but not the sentence.
Woodroof did not reply to requests for comment.