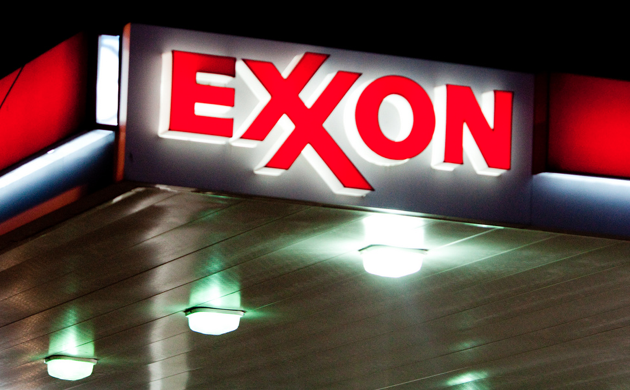 Fight disinformation:
Sign up
for the free
Mother Jones Daily
newsletter and follow the news that matters.
Federal regulators investigating a crude oil spill in Arkansas have concluded that in the years before the accident, pipeline owner ExxonMobil dragged its feet on critical repairs and inspections, ignored evidence that the pipeline was disposed to failure, and cherry-picked data to downplay the risk of an accident.
The Pipeline and Hazardous Materials Safety Administration, the federal agency that summarized these findings in a 12-page letter to Exxon last week, proposed fining the company $2.66 million for the spill, which coated an Arkansas neighborhood in some 210,000 gallons of crude oil this March. PHMSA ordered Exxon to rewrite its emergency plan for safeguarding the pipeline, called Pegasus, which spans from Illinois to Texas, from future spills.
Exxon has 30 days to pay or contest the fine. Inside Climate News, which posted PHMSA's letter online, reports that Exxon has not officially responded to PHMSA. Exxon released a statement to the press saying that regulators "made some fundamental errors" in their assessment of the disaster.
The chief PHMSA finding was that Exxon knew it was using a poorly-manufactured pipeline prone to it bursting at its seams, but did not factor this risk into its formal risk assessments of the pipe. Federal law, the agency's investigators noted, compels companies to build risk assessment plans that account for the physical characteristics of the pipeline in question. These same design flaws caused a break in Pegasus in the years before the Arkansas spill, meaning that Exxon had "more than adequate information for the pipe to be considered susceptible to seam failure," the agency's experts wrote.
"Not acknowledging manufacturing seam threats—for a company as large as Exxon, that's just embarrassing," Richard Kuprewicz, a pipeline safety consultant, told Inside Climate News.
The pipeline agency also accused Exxon of being slow to disclose serious risks to the pipeline to regulators, which allowed it to push back the deadline for repairs. Exxon also manipulated its internal data in order to assign the pipeline a lower risk score, the agency said.
The disclosure of these flaws to Pegasus is sure to worry those who live and work near the pipeline. A 13-mile section of Pegasus crosses over a sensitive watershed that supplies water to 400,000 Little Rock area residents. In May, a coalition of government officials, including Arkansas Senator Mark Pryor (D), cited this as a reason regulators should delay Exxon from bringing Pegasus back online before the company completed crucial safety measures.
The proposed $2.66 million fine is tiny not only compared to Exxon's $44.9 billion in profits last year, but also compared to the $70 million Exxon has spent so far on clean-up in Arkansas. "The penalty is far too small to be a serious deterrent to the conduct leading to the Mayflower tar sands spill," Glenn Hooks, a spokesman for Sierra Club of Arkansas, said last week. "The company earns that amount in about 30 minutes."