Sunday is the 58th anniversary of Rosa Parks' arrest. The Republican National Committee took to Twitter to celebrate the civil rights icon: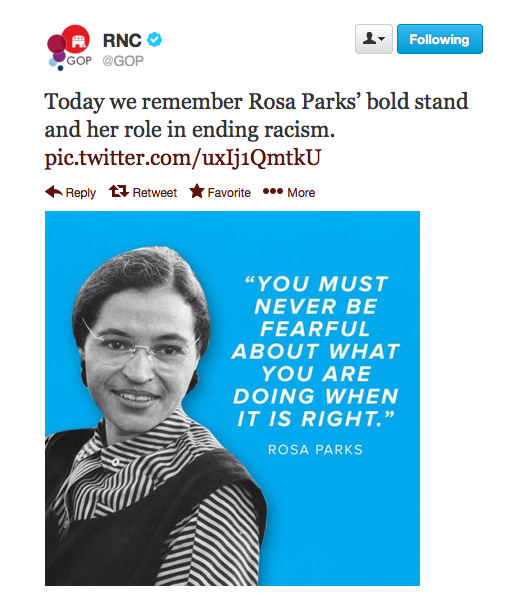 It's a weirdly phrased tweet, given that racism is still a huge problem in America, and elsewhere. For the record, the RNC's actual statement on Rosa Parks is much better and less awkward. The statement acknowledges that earlier this year, a bronze statue of Parks was unveiled in the US Capitol's National Statuary Hall (which is full of white supremacists).
But if you're looking for something that is actually terrifying and appalling, just remember that this Supreme Court seems to think that racism in America is over.
UPDATE:
Previous tweet should have read "Today we remember Rosa Parks' bold stand and her role in fighting to end racism."

— RNC (@GOP) December 1, 2013