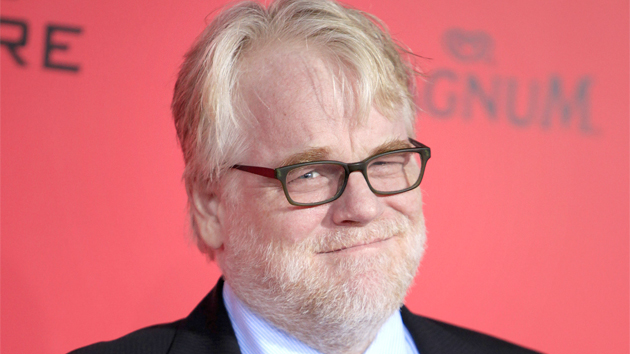 Fight disinformation:
Sign up
for the free
Mother Jones Daily
newsletter and follow the news that matters.
Philip Seymour Hoffman was found dead in his New York City apartment on Sunday, according to law enforcement sources. Authorities are investigating the cause of death, but a drug overdose is suspected, according to the New York Times. Hoffman was 46.
There isn't much I can write about the Oscar-winning actor's tremendous talent that others won't be writing. He was one of his generation's greatest. His performances in Capote, Magnolia, The Master, Almost Famous, 25th Hour, Charlie Wilson's War, Doubt, Before the Devil Knows You're Dead, and many other films will all stand the test of time. "Rest in peace Philip Seymour Hoffman," actress and activist Mia Farrow tweeted. "We who marveled at each of your performances, are grateful and very very sad."
Hoffman struggled with drug and alcohol problems, which reportedly included detox following a heroin relapse this past summer. In 2006, Hoffman discussed his substance abuse, and why he went into rehab at a young age, in an interview with 60 Minutes. Here's part of what he had to say, which includes an expression of deep empathy for young Hollywood:
I got sober [when] I was 22 years old…It was…anything I could get my hands on. I liked it all…I was 22 and I got panicked for my life…I always think, god, you know, I have so much empathy for these young actors, that they're 19 and all of a sudden they're beautiful, and famous, and rich. And I'm like, oh my god, I'd be dead! You know what I mean? Nineteen, beautiful, famous, and rich, that'd be it…I think back at that time, and I think if I had…that kind of money and stuff…Yeah.
Around the time of that 60 Minutes broadcast, Hoffman told The Observer that he felt the show's segment verged on being inappropriate: "You talk to your interviewer for a good four hours over a bunch of days, and that was about two minutes of it," he said. "It's not a major part of the story at all—it happened when I was 22. At the time I had to deal with it, in retrospect it was one of the major events in my life, but there are other events that form you. So to single it out as the one would not only be inappropriate, but not true."
During that Observer interview, Hoffman also talked about how he found it weird that he was becoming a big movie star. "The strange thing is I never thought I'd do films," he said. "I was studying theater, and my dreams were about riding my bike to the theater on Sunday afternoons to do a play, and they still are."
Needless to say, both the theater and film world have lost a remarkable talent.